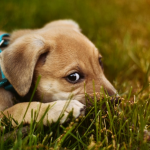 Millennials are opting for pets, not parenthood, and it's causing a huge increase in sales for pet product retailers. According to a RetailWire article, on average, dog owners spend $1,285 a year and cat owners spend $915 on their furry friends. These "fur-babies" are treated like actual children, and who can blame them? Pets of all different kinds are known to boost the happiness of their owners, so spoiling them in return is a no-brainer for many people.
RetailTouchPoints reports that e-retailer Zulily found that millennial pet owners view their pets more like their children than previous generations, and 92% of them purchase gifts such as toys, clothing, and treats for their pets. This pet love is resulting in a growth of overall sales of pet products, up almost 5% from last year. Online sales were the foremost growth channel, so for all you independent pet shop owners out there, this might be your sign telling you to put your products up online.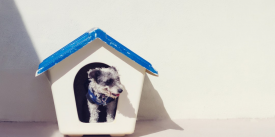 One of the entertaining theories for the "fur-baby" movement is that millennials seem to have very different values than other generations, particularly concerning pet ownership, according to the Institute for Family Studies. There are many different studies trying to explain this phenomenon, saying that millennials are either smart or crazy for choosing pets over babies. But the fact is they are helping the economy either way, and if having pets makes them happy, then let them be happy and buy more products.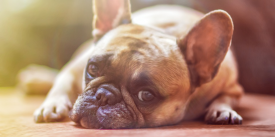 Max Goldberg, President of Max Goldberg & Associates, commented on the "fur-babies" issue saying, "This makes sense. Millennials flock to urban areas that have sky-high rents and real estate prices. They are delaying starting families. So they lavish attention on a more affordable option – pets. Retailers would be wise to cater to this high-margin category."
Pet boutiques are popping up in every neighborhood and spending on pet Halloween costumes hit a new record last year, according to RetailWire. Not to mention the addition of pet monthly subscription boxes, which consists of a monthly-curated box for consumers' pets with different toys, treats, and clothing to spoil their "fur-baby." There's no doubt that the number of pets has grown in the United States alone, so now is the time to take heed of this new furry trend and start selling some pet products, if you already don't, or rethinking the way you sell your pet products by creating something like a monthly subscription box to keep up with the latest trends and enticing new customers.