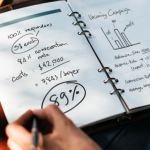 Fraudulent returns cost retailers an average of $10 billion to $17 billion per year in the U.S. That can be a scary number for anyone, especially independent retailers who may not have a large safety net to fall back on when problems arise. Many large retailers such as Wal-Mart, Target, and Amazon have been tracking the returns that customers make and a little red flag pops up under their name when they make frequent returns. Now, Amazon is taking matters into their own hands and is banning customers over frequent returns.
According to the Wall Street Journal, Amazon has been reportedly revoking Prime memberships and banning shoppers on its website who return too many orders or return items for reasons deemed unacceptable. Returns are expensive for retailers since most of the time the product comes back damaged or opened and it represents lost inventory and extra staff time. A line has to be drawn somewhere, and Amazon is enforcing this new tactic to make it clear to consumers that there are policies that govern returns to avoid fraudulent activity.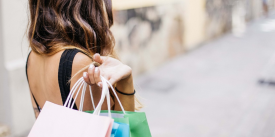 A study done by Brightpearl said that 40% of retailers have seen increased 'intentional returns' in the past year, where customers are ordering multiple items because returns are free or cheap. 44% of retailers agreed their margins are being strongly impacted by handling and packaging returns. Independent retailers are most at risk, with 70% worried that try-before-you-buy practices will affect their business. Returns tend to be worse around the holidays, with people trying to get their money back without a receipt.
Gamer's Gambit, an independent comic bookstore in Danbury, CT, seems to have a reasonable return policy on their website to avoid fraudulent and unnecessary returns. They accept items for exchange in a modest timeframe, preferably with a receipt or they have to have a record of your purchase on file, as they do not accept product returns from other stores. The item must be in saleable condition, with the exception of defective items, and you must have a photo ID to make a return. They also provide a list of items that absolutely cannot be returned. To help put a stop to loss prevention in your store, these are some important steps to take regarding returns.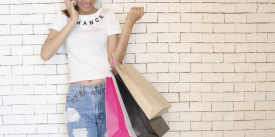 Retailers including Best Buy, J.C. Penney, Sephora, CVS, Home Depot, and Victoria's Secret are using the firm Retail Equation (TRE), which uses algorithms to develop a "risk score" based on consumers' shopping and return behavior, to help identify fraudulent attempts. With a photo ID present when a customer makes a return, the system can scan the customer's background to see how many returns they make and for what reasons, and the retailer can make the decision whether or not to accept the newest return based on their history.
Just like Amazon, it might be time for indie retailers to take matters into your own hands. Customers are getting too comfortable with flexible policies as the number of returns in the U.S. continues to grow each year. You may not need a fancy system in place like TRE, but it is important to keep track of consumers' returns and requiring a simple thing such as a photo ID can help to detect fraud and fend off loss prevention in your store.