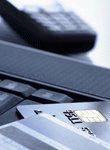 The National Retail Federation's (NRF) 2011 Back-to-School survey conducted by BIGresearch, didn't predict much of a change in sales this year from last. "Families with children in grade K-12 will spend an average of $603.63 on apparel, school supplies and electronics, within a few dollars of last year's $606.40 average," notes the NRF. But a survey commissioned by Deloitte and conducted by an independent research company picked up an increasing trend among parents shopping for this year's school supplies. Nearly two-thirds of the 1,000 parents polled said that they would be using their smartphone during the shopping process.
Many independent retailers have come to terms that consumers flock to the Internet for product information and to purchase merchandise, resulting in the launch of B2C sites to keep up with the growing trend of ecommerce. But have retailers overlooked the fact that mcommerce is simply a narrower form of ecommerce? The rise in mobile shopping (mcommerce) in fact has added to ecommerce's portion of the overall retail pie. In a recent PayPal consumer report, it was confirmed that there is not only an increasing need to invest in multi-channel retail, but that in-store sales can be expected to fall with ecommerce and associated mcommerce on the rise.
When it comes to school shopping, consumers' preferred shopping methods are no different. According to CNBC, "Although three out of five shoppers using smartphone devices will use it to get price information, more than two out of five say they will download discounts, coupons or sale information." And while retailers have come to terms with multi-channel retail, perhaps impressing parents for a moment, the only thing that is going to keep their attention is a retailer who can put in the multi-channel marketing effort and also offer discount prices. "Retailers need to be prepared for a consumer who is sensitive to prices, especially with the pinch households are feeling from higher gas and energy costs this summer," said Alison Paul, vice chairman of Deloitte and its retail and distribution sector leader.