MVolt is a premium power solutions and accessories brand, designed, developed and distributed by Wireox, a leading provider for wireless industry needs. MVolt was developed for those who value price and quality. "We offer the fastest chargers for smartphones on the market," says Frank Leonardi, director of Consumer Store Sales. "Time and again, our dedicated team of researchers has been able to prove that the combination of cutting edge innovation and design, high quality and the right price are achievable. With around 300 million cell phones in use today, this is a huge market, and we have a comprehensive line of accessories from which any retailer can profit."
Superior construction
MVolt has chargers for every kind of cell phone, including those for use in the car, home and a combination of both. "Our car chargers are superior to the competition," Leonardi continues. "We employ a one piece construction, which lasts longer and does a better job than two-piece chargers." The firm also has portable powerbanks for charging on the go and smartphone battery cases. "With our great quality and very good value for consumers, we make it profitable for our retailers," Leonardi adds. "We offer a one year warranty, which is not common, and that is a huge selling point."
MVolt's power solutions have been staples in phone stores for some time, and the company is currently expanding through its network of distributors into other retail stores of all kinds. Comparable to chargers which retail at higher price points, MVolt's chargers retail for $10 to $16.  Minimum profit is generally 50 percent.
Celebrity endorsements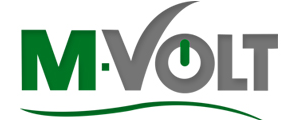 To bring awareness to its brand and further support its retail customers, MVolt is partnering with Olympic gold medalist Jordyn Wieber in an endorsement deal. Wieber won a gold medal as a member of the U.S. women's gymnastics team during the 2011 World Championships and 2012 Summer Olympics, and she was also the 2011 world women's all-around champion. "The Michigan-born Olympian is a true inspiration to everyone, and we are thrilled to welcome her to the MVolt family," Leonardi comments. Utilizing an integrated campaign including broadcast, digital, print and social media, Wieber will be showcasing the company's new line of premium quality smartphone power solutions. Excited to return to her Michigan roots, Wieber sees great things ahead for the partnership. "MVolt is always innovating and continuing to improve, which is why aligning with the brand feels so natural to me," says Wieber. "I look forward to a successful future together."
Buying details
Minimum order is $100. Ask the company about its free shipping offers and 10 percent discount on initial orders for new customers. Importantly, if a product does not sell well in the first 30 days, retailers can exchange it for another product. MVolt has a floor display that holds 112 pieces of 55 different products, including the company's best sellers. "It is a complete package that gives merchants the quickest return," Leonardi shares. Counter displays are also available.
For more information:
MVolt
Tel.: 248-565-4606
Website: www.mvoltusa.com