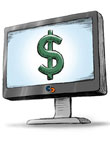 Indie retailers want to accept as many forms of payment as possible to better serve their customers, as well as to achieve maximum sales. Shoppers often prefer to pay with a credit card because they earn prized rewards points. With the many different banks, credit card programs and variable percentages, however, merchants often feel they are in unknown territory when it comes to choosing the best credit card program. CardConnect™, a payment technology company, does the legwork for merchants. Launched in 2006, CardConnect helps businesses of all sizes choose the interchange fees program that best fits their needs, keeps customer card data secure, provides online access to all their payment processing activity, and more.
Free Payment Gateway analysis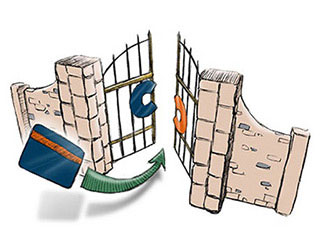 "We set up merchant accounts to enable retailers to accept credit cards at a reduced price through their websites, wireless services, smartphones, iPads, or credit card machines," explains Matthew Mertz, VP. "If retailers already take credit cards, we show them how they do that more cost effectively." CardConnect's Payment Gateway analyzes interchange costs to ensure customers receive the lowest possible rates. "Merchants can fax us their statements and we will review them at no charge, and put together a game plan that shows how much money we can save them. Then we ensure that the transition is seamless."
CardConnect has many interchange cost plus programs, and does not have annual fees or PCI compliance fees. The firm charges a small fee, and retailers get the true cost of what the provider charges. "We do not have junk fees or contracts, so our customers get fair prices and are free to cancel our service at any time if they are not satisfied," Mertz stresses. "We offer white glove customer service. Each of our clients has a personal representative that manages their account, and is easily reached by phone. We work with merchants of all sizes, from mom and pops that do $1,000 in business a month, to the New York Times."
Secure customer card data
Through CardConnect, merchants are able to accept all major card brands, including Visa, MasterCard, Discover, and American Express, in a secure environment. The firm's innovative CardSecure technology properly moves all sensitive customer card data to CardConnect's secure vault, where it is encrypted and tokenized. The token, not the sensitive data, is the only thing placed and stored in a merchant's system.
ACH payments & online reporting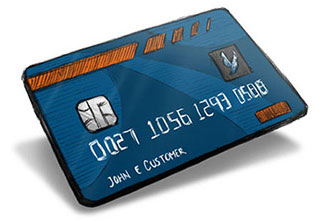 The company also helps businesses accept ACH payments. With electronic payments, funds are deposited automatically into retailers' bank accounts, and they do not have to wait for checks to clear. In addition, CardConnect's easy-to-use online reporting center allows merchants to research everything they need to know about their payment processing activity, including statements, deposits, transactions, and chargebacks.
"By partnering with us, retailers can provide their customers more payment options with lower costs for credit card processing, as well as enhanced security. They make more sales, get their money more quickly, and have easy online access to all of their payment processing activity. CardConnect is a win-win for everyone," Mertz concludes.
For more information:
CardConnect
Tel.: 877-211-2828
Website: cardconnectprocessing.com