by Meaghan Brophy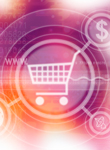 Anyone who has tried to sell on Amazon knows it is not as easy as it looks. You have to determine which products will sell best, what the pricing should be, and what kind of shipping you want to provide. On top of all that, Amazon holds their merchants to a very high standard when it comes to product descriptions, quality, and customer satisfaction. Following these guidelines takes a considerable amount of time and know-how. However, being an Amazon merchant puts your products in front of the eyes of millions of consumers and can therefore be a very profitable investment. Scott Margolius, co-founder of INDBL, a research automation service for Amazon merchants, sheds some insight on what it takes to be a successful Amazon merchant.
Margolius explains that brick and mortar storeowners actually make some of the most successful Amazon merchants. Anyone can sell anything on Amazon and make money from doing so. However, to make it a significant source of income, a stand-alone business, or in addition to an existing store, there are a lot of resources that need to be invested. Many people who have not owned businesses or stores before may go into the process not thinking through all of the logistics, explains Margolius. Existing store owners already have large inventory stocks, they're used to running a business, they have product knowledge, are price conscious, have customer service knowledge, and if they're not already equipped to handle large shipping volumes, they have the resources and foresight to be prepared for it. "It is much easier to go from brick and mortar to web, than from web to brick and mortar," emphasizes Margolius.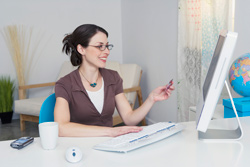 Though brick and mortar storeowners have the advantage when it comes to building an Amazon merchant account, there are still a few differences to be aware of. "Amazon is completely different from any other marketplace," says Margolius. It's different from physical marketplaces, and from any other online marketplaces. Margolius continues, "You have to play by their rules, and know what those rules are." For example, if a buyer places an order for an item that is no longer in stock, common sense might be to contact the buyer and cancel the order or place it on backorder. However, it is not part of Amazon's practice to cancel orders, and doing so can lead to having your account shut down. Issuing refunds, customer concerns, and delayed shipments are all things that Amazon tracks, too.
According to Margolius, there are three key factors that dictate your success as an Amazon merchant:
1 ) Your learning curve:
How quickly can you become familiar with the in's and out's of the technology and Amazon's unique landscape?
2) The amount of time you're willing to invest:
Becoming a successful Amazon merchant means taking on a whole new business. Although it is not a physical store, it takes just as much time and effort as a physical location and therefore should be treated like a real business.
3) Cash flow:
It is possible to be profitable from day one. The high volume of shoppers on Amazon creates the potential for faster sell-through rates. However, "To net $250,000 you have to spend $500,000," says Margolius. The investment doesn't have to be made all at once. You can invest more as your business builds traction. But, you have to manage the cash flow and be willing to spend more in order to make more.  
If you're looking to grow or start your Amazon business, there is no better time than the present. Margolius recommends getting started in Q1 or Q2 so you can grow your inventory, brand, and visibility so your business is in good shape to take advantage of the high volume of shoppers in Q4. In the earlier months of the year, there is not as much pressure and demand on Amazon merchants because customers are not stressed or on a tight deadline. Starting now allows you to get your business into the swing of things and iron out your process before the high pressure shopping starts.
Scott Margolius, cofounder INDBL
INDBL stands for "Intelligence Drives the Bottom Line." After several years of selling on Amazon, Scott Margolius became fed up with the exhausting research process for sourcing products. Born out of frustration, INDBL is an automated service that does the research for you. Margolius also offers consulting services for businesses looking to get started or gain traction on Amazon. For more information visit the research website at www.indbl.com or the consulting practice at www.feedbackrepair.com.