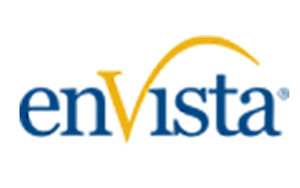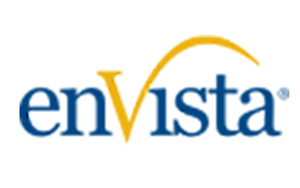 enVista, a leading global software and consulting firm specializing in optimizing and unifying digital and physical commerce, will be offering retailers the opportunity to participate in a buy online, pick up in-store (BOPIS) experience as part of its comprehensive 'Unified Commerce in Action' at the National Retail Federation's (NRF's) 2020 Big Show at the Jacob K. Javits Convention Center in New York City, January 12-14.
A Fun, Interactive Learning Experience
Retail leaders are invited to shop enVista's online candy store, select a complimentary one-pound box of deluxe chocolates from See's Candies (an enVista client), and then pick up their order at enVista's retail innovation lab and pop-up candy store at NRF booth #5849. Full details and a link to the online candy store can be found at www.envistacorp.com/candy.
enVista's 'Unified Commerce in Action' experience will demonstrate how the firm's agile, cloud-native Unified Commerce Platform, Enspire, is helping world-leading brands solve for omni-channel complexity and rapidly and profitably unify commerce, from order capture through fulfillment.
enVista's comprehensive 'Unified Commerce in Action' experience will Include:
Buy online, pickup in store
Ship from store
Drop ship
Endless aisle
Omni-channel order orchestration and routing
Enterprise inventory management and orchestration
Single, enterprise view of customer, inventory, order, item and payment
Clienteling and omni-channel shopping with next-gen point of sale
And more
More Consumers are Expecting BOPIS
enVista CEO Jim Barnes said, "As BOPIS has become a consumer expectation, enVista's agile Unified Commerce Platform enables retailers to profitably optimize and unify omni-channel processes to deliver an exceptional customer experience. We look forward to consulting with omni-channel organizations around all of their physical and digital commerce challenges and demonstrating Unified Commerce in Action, leveraging our microservices on a single integration framework and database."
enVista's highly scalable Unified Commerce Platform consists of omni-channel solutions uniquely and strategically built from the ground up as microservices architecture on a common data model and multi-enterprise integration framework to enable rapid integration, a single enterprise version of the truth, and a consistent, stellar enterprise brand experience for the customer. The platform includes: omni-channel order management system (OMS); point of sale/mobile point of sale (POS/mPOS); digital commerce; product information management (PIM); buy online/pick up in store (BOPIS); ship from store; vendor drop ship and EDI/managed file transfer.
Clients leveraging enVista's platform to unify commerce, include: GNC, PetSmart, Yankee Candle, American Freight Furniture, Soul Cycle, Vera Bradley, and more. To schedule a meeting with enVista or learn more, visit www.envistacorp.com/nrf-2020.