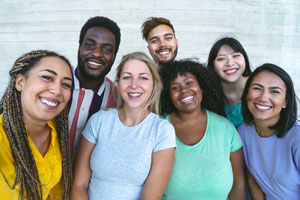 Peak moving season has officially started, and new movers, millennials in particular, present a major opportunity for retailers to boost customer acquisition and drive revenue. The big question is: just how lucrative are the new kids on the block and how are they spending?
"According to our research, millennials present a good amount of new homebuyers," Anders Ekman, President of V12, said. "Just this alone is a really good indicator that retailers should be addressing them specifically, but there is a difference between simply paying attention and marketing to them versus understanding how they shop and engage differently than generations previously. The major thing that retailers need to be worried about is recognizing the power that millennials have and how it is a different game that requires brands to interact with them differently."
Learn Millennials' Purchasing Patterns
There is a prime opportunity for retail marketers to engage millennials early in the move process, and leveraging data and technology is essential to create an effective mover marketing strategy. According to V12's 2021 New Mover Trends Report:
Millennial movers are open to trying new brands and services:
92 percent are willing to try new brands and 89 percent are open to trying new service providers.
Millennial movers shop early:
67 percent of millennials purchase items prior to moving, while 47 percent purchase items after moving. More than half of this age group find service providers prior to moving, while 42 percent find them after moving.
Millennial movers rely on digital channels to research move-related products and services:
46 percent of millennials report that they use online research, while 43 percent use online reviews, 32 percent use online advertisements, 27 percent use local online forums, and 26 percent use email.
Millennial movers are opening their wallets for many products and services:
These new movers said they spent/plan to spend their money on furniture and home decor, flooring, home remodeling and repair services, home improvement repair and supplies, appliances, and landscaping and lawn equipment, among others.
"Millennials stand out in home and services in a few ways — they are buying TV's and appliances a little more actively than other customers," Ekman said. "The biggest distinction, when looking at percentages, is that they are buying solar equipment a lot more aggressively and earlier than the norm of the population. I think what you are seeing is they are buying for the first time, whereas a mover a generation ahead of them may have different priorities and may already have some of the things they need."
Creating an Effective Marketing Strategy
According to Ekman, one of the best marketing strategies retailers can create is one with an omnichannel approach. Keeping track of customer data is crucial in order to know which of your customers is currently moving or has just moved. The V12 research places a lot of emphasis on the pre-move, especially since millennials are so research focused. This is where indie retailers can swoop in and coach them through their purchasing decisions. Getting out there early in front of customers and engaging with them in an omnichannel way is critical because of their more aggressive online buying behaviors.
"Personalization is a key thing — millennials really want the ability to personalize or have some input into what they buy and how they buy. They may in fact buy products off the shelf, but we are in this world where personalization is a rule, not an exception," Ekman said. "What we are seeing is consumers of all kinds, but millennials in particular, are responding to marketing messages way earlier because they want to do the research and not make decisions in a rush."