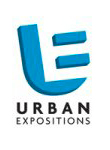 Known for their superior range of wholesale gift and souvenir trade shows, Urban Expositions has announced the debut of a new MATCH program to connect retail buyers and wholesale suppliers during their shows. The program is designed as a set of curated meetings which will serve to personalize the buyer's experience at the show and help facilitate buyers finding new products and suppliers. Scheduled to debut with the upcoming September Las Vegas Souvenir Gift & Resort show, as well as the November Smoky Mountain Gift Show, the MATCH program will be rolled out to additional shows in 2019.
"MATCH was developed through extensive customer feedback," says Liz Irving, vice president of marketing, Urban Expositions. "Our focus is on providing a productive business environment where we can connect pre-approved buyers and sellers with mutual interests during our events. To date, the customer response to our program has been terrific."
How does the MATCH program work? The Urban Expositions event concierge team works with retailer buyers prior to the show's start to personally identify product sourcing needs and wants, then makes recommendations to them. Ultimately the concierge staff schedules buyer/supplier meetings during the show on behalf of the buyers, and allows for plenty of time for both sides to get to know each other and come to a successful and productive outcome.
If you're planning to attend the Las Vegas Souvenir and Gift Show and would like to take part in the MATCH program, please contact April Holinek at 678-370-0326 or email at aholinek@urban-expo.com. If you are interested in the Smoky Mountain Gift show MATCH program, please contact Christina Bell at 678-370-0335 or at cbell@urban-expo.com.