By Adrienne Appell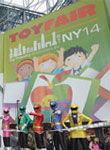 Anyone who has been to the American International Toy Fair in New York City will agree that opening day is a lot like Christmas morning, with many exciting things to see. This year's show certainly did not disappoint. Hundreds of thousands of amazing new toys, games and youth entertainment products from more than 1,150 companies filled a record breaking 414,060 net square feet of exhibit space. The opportunities for discovery and play were nearly endless. From e-connected toys and classic board games to outdoor ride-ons and customizable arts and crafts, the show provided toy buyers with unique, eye catching options for their stores.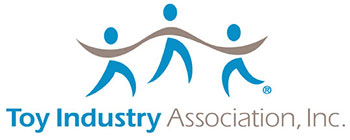 With thousands of playthings launched at Toy Fair, it can be a bit daunting to stay on top of all that is new and different. The Toy Industry Association (TIA) trends team meets throughout the year with toy companies, reviews products, and tracks new and emerging trends, both within the toy world and across other industries. The top trends of 2014 were showcased during a presentation at Toy Fair that provided attendees with an overview of the key product types that are expected to drive toy sales through Holiday 2014.
"Customization" and "open-ended play" are the catch phrases for 2014. Toymakers are increasingly giving kids more freedom than ever to play exactly how they want, whether  building with classic blocks, designing their own dolls, playing in virtual worlds, or mashing up different play patterns. These value packed playthings are available in a variety of price points, and following is the TIA's summary of the top trends of the year:
Larger than life
Expect to see a lot of large-sized toys that pack big play value. Not all of these toys come with hefty price tags. The Larger Than Life trend features a range of price points, from the very affordable to splurge items. Viewed by TIA's trend experts as a counter balance to the micro-sized toy trend, these Larger Than Life toys can be found in just about every category, from plush and playsets to RC and building toys.
Full STEAM ahead
This trend is all about educational toys that teach or reinforce concepts in science, technology, engineering, arts and math (STEAM). Full Steam Ahead toys encourage kids' interests in STEAM subjects in a fun and engaging way, and may also introduce kids to new subjects and encourage curiosity and creativity. Families will find these toys in a range of categories, and for kids of all ages.
RC rampage
2014 is the year of the Radio Controlled (RC) toy. Whether it is a traditional RC vehicle or an animal or skateboard, consumers can expect to see an abundance of RC-powered toys for boys and girls of all ages. The number and diversity of products available within the RC Rampage trend speaks to true innovation in this mainstay category.
Frightfully fun: zombies, monsters & more
Vampires were hot, but now zombies, monsters and ghouls are all the rage, and making their way to store shelves. Some of these toys have more of a storytelling component, so young kids can learn about the characters and relate to them, making them less scary. A "gross out" factor or gothic fashion makes other items more appealing for older boys and girls. The Frightfully Fun trend also includes detailed, licensed figures for older collectors, and trivia games based on popular TV shows, movies and video games.
Retro / Back-to-Basics
First identified in 2013, the Retro and Back-to-Basics trend is alive and well in 2014. There are a ton of retro toys that today's parents and grandparents remember fondly from their childhoods, and are excited to share with their children, making them terrific choices for families to bond and play together. In addition to re-releases and refreshed toys, there are also a lot of fun, classic toys that are mostly low-tech, and allow families to "switch off" from technology. This trend reinforces the fact that classic play patterns remain the same, and just as popular over time.
Custom built
Building on the construction trend that has been popular for several years, 2014 takes creating to a whole new level. In addition to building and construction toys, the Custom Built trend includes toys that allow kids to make and customize their playthings to reflect their unique tastes, styles and imaginations.  The trend extends way beyond the construction toy aisle, and crosses into action figures, puzzles, arts & crafts, and more. Two sub-categories exist within the overarching trend:
The Mash Up sub-trend speaks to toys that have been "custom made" in unique ways, and incorporate many uses or ways to play in one. For example, an arts and craft puzzle, a board game that combines role play, or a building set that can become a collectible. These toys engage kids by allowing them to choose how they would like to play, and also appeal to value conscious parents because they continue to engage kids at different ages and stages.
Fashion Forward fashionistas have many reasons to celebrate, as store shelves begin to fill with DIY sets that let kids make their own accessories and fashion dolls that can be styled in a personalized way. In addition, we are seeing realistic looking building sets, dollhouses, and play sets with fashionable interiors, igniting the creativity of future designers everywhere.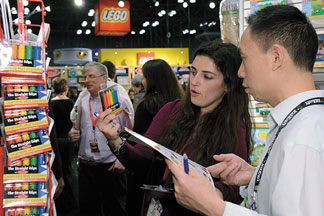 With so many retail toy buyers from around the globe in attendance at Toy Fair 14, it will be no surprise to see these trends featured prominently on toy store shelves worldwide between now and the holiday shopping season. Stay in the loop on all things related to toys and play, and mark your calendar for the 112th American International Toy Fair, February 14-17, 2015 at the Jacob K. Javits Center in New York City. Registration information will be available at www.ToyFairNY.com in the coming months. For information on toys and trends throughout the year, visit TIA's consumer website, www.ToyInfo.org.