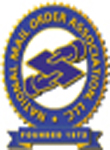 While independent retailers may feel their one-on-one customer attention gives them an edge up on the competition, they are still limited in customer reach. Communication and marketing promotions go beyond storefront window displays and newspaper ads. Independent retailers aren't necessarily looking to outgrow their small business, but strive to make consistent or increased sales while becoming a well-known staple in the community. John Schulte, president of the National Mail Order Association (NMOA), believes one way of doing this is to educate oneself on how to be a better marketer, and to invest time in mail order marketing.
Mail order marketing, now also commonly referred to as direct marketing, is a term that encompasses many different methods and mediums of soliciting and selling products or services at a distance. "The mail order business (or direct marketer) promotes their product or service through one or more types of media, either print or electronic," explains Schulte. "This includes using print catalogs, direct mail, electronic catalogs, web stores, email, television, radio, magazine ads and more." Customers are then driven to order or inquire by phone, web, email, or shopping cart, outside of visiting the store.
Right now there is a big focus on selling via the Internet. This is simply a new medium for mail order sellers, as goods and services are still presented and sold with pictures, videos and words. For many brick and mortars, the need for an ecommerce or B2C site has become a reality, and a means to extend sales to those who cannot or do not visit the storefront. Unfortunately, with expertise in face-to-face interaction, many independent retail owners are challenged by this new medium of selling. "This is where the NMOA comes in," says Schulte. "The mission of the NMOA is to provide education, information, and business connections to entrepreneurs and small businesses such as independent retailers, for the purpose of making money through the use of direct marketing and mail order selling tactics."
The NMOA offers a free member signup, in which businesses can connect to industry events, new business opportunities and breaking news. Some of the immediate benefits for signing up include a free issue of the monthly newsletter, Direct Marketing Digest, as well as exclusive access to an archive of NMOA articles like, "Brainstorming a New Business Concept," and, "Developing Profitable Product Concepts." "Members also receive free a collection of direct marketing print magazines, including Catalog Success, BtoB Magazine and Target Marketing Magazine." There are other membership levels that can be acquired with a monthly or annual fee, but Schulte admits these are more for people trying to launch a product, or a vendor trying to help businesses in their marketing efforts, and looking to connect with specific people.
The NMOA is also excited to announce the launch of DirectMarketingSocial.com, a social media platform for the more than 10,000 entrepreneurs, businesses and marketers in the NMOA professional network. "Social media has become an important tool used by businesses to grow their companies, increase brand and product awareness, and network with other professionals in the industry," notes Schulte. "Membership in DirectMarketingSocial.com is free. Simply fill out the Join Form and enter the Access Code provided after joining to activate your membership." As a member of DirectMarketingSocial.com, businesses will be able to create a content filled professional profile for themselves or their business. They can also create a blog and post information about their company, products, services, and other industry related content. "DirectMarketingSocial.com members can create a network of contacts, share resources and information, generate buzz about new products and services offered, and so much more," adds Schulte.
Other highlights associated with the NMOA include an upcoming, "Made in America Hot Product Contest." Since the first contest in 1998, Made in America products have seen their ups and downs in the market, but with enthusiasm back, the NMOA thought it was time to take a vote again. Consumers will be able to go online and vote for their favorite Made in America product. "It's a great contest to help give exposure to some of those products that might otherwise not be able to afford it," says Schulte. "All in all, everyone that joins and reaps the benefits of working with the NMOA has a slightly different situation: their skills, their experience and the resources available to them."
For more information:
National Mail Order Association, LLC
2807 Polk St. NE, Minneapolis, MN 55418
Tel.: 612-788-1673
Website: www.nmoa.org