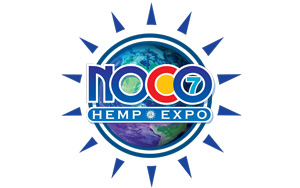 by The Colorado Hemp Company
On the heels of this month's Experience Hemp SUMMER SOLSTICE Virtual Conference & Trade Show, event producers have announced new dates for the NoCoHemp Expo, which will now take place March 25-27, 2021. Due to the coronavirus pandemic, show organizers have had to shift plans in 2020 and remain optimistic in order for the industry and community to flourish.
Originally scheduled for March 2020, and then rescheduled for this coming August, organizers made the hard decision to push NoCo7 to 2021, due to guidelines and event regulations set forth by the City of Denver.
"The decision to reschedule NoCo7 was not easy and was made over a period of time. The industry and our community's well being is at the top of mind, and in order to protect the health and safety of everyone attending, we had to make the decision to move the conference to next year," said Morris Beegle, Let's Talk Hemp Media Co-founder and Producer of NoCo Hemp Expo. "We are looking forward to an in-person event, but will continue to plan virtual events that positively impact our industry, including a fall event that will coincide with this year's harvest. We also plan to expand upon our Let's Talk Hemp digital magazine, and will create new multimedia platforms to inform, educate and unite the hemp community."
NoCo7's venue will remain the same and will take place at the famed National Western Complex, Denver, Colorado. Stay tuned for additional details on NoCo7 at www.nocohempexpo.com.
Recent SUMMER SOLSTICE Conference Highlights Innovation; Call for Unity
As the producers of NoCo Hemp Expo have pivoted and found ways to serve the growing hemp community during the coronavirus pandemic, the recently held Experience Hemp SUMMER SOLSTICE was well received. Insightful conversations on industrial uses of the entire hemp plant and technological advancements were primary themes throughout the virtual event that was held June 16-19, 2020.
Beegle added, "We're committed to helping the hemp industry thrive. The Experience Hemp SUMMER SOLSTICE Virtual Conference & Expo solidified the need for our community to gather and share ideas while navigating these uncertain times."
Participants accessed six live webcast Supersessions, which covered important topics relevant to the industrial hemp market today. More than thirty guest speakers, including presenting sponsor PureHemp Technologies, kicked off conversations centered on the evolution of hemp and its potential during these ever-changing times.
Additionally, panelists discussed hemp's potential for fiber, textiles, building materials and more, and addressed hemp as a key ingredient for food sovereignty. Participants also heard from investors regarding hemp's economic outlook and viability as a commodity beyond the CBD market.
Fall Event – WAFBA Virtual Conference and Trade Show
We Are For Better Alternatives (WAFBA), in conjunction with NoCo Hemp Expo and Let's Talk Hemp media are also pleased to announce plans for a third virtual event coming this fall on November 11-13, 2020. Details and registration will open soon.
About Colorado Hemp Company
The Colorado Hemp Company, the producer of the 7th Annual NoCo Hemp Expo (NoCo7), is a leading organization for the advancement and advocacy of hemp farming, processing, production, innovation, education, and legalization in the USA. The entire team is committed to researching and developing alternatives so that hemp can once again thrive and help individuals and communities throughout America and around the globe.