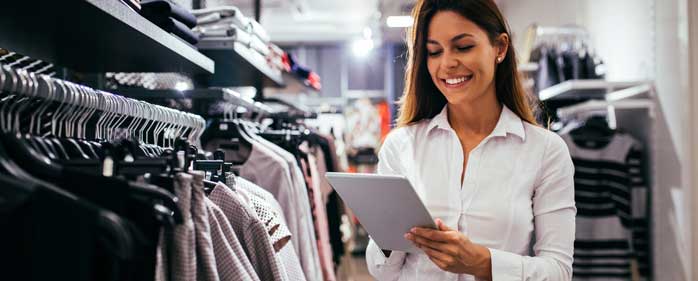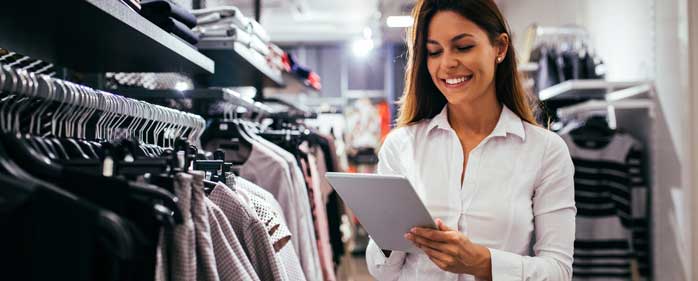 by Naomi Wheeless
Hoping that the worst of the pandemic is behind them and their communities, many shops are preparing to reopen after extended closures and looking for the best ways to safely welcome back customers. Businesses need to consider a variety of new normals, like ways to keep customers socially distanced, minimize contact between staff and customers, and even how best to continue communication as the landscape around COVID-19 changes rapidly.
The below tools are here to help your business run safely and efficiently so you can continue to stay in operation while keeping the well-being of your customers and staff top of mind.
Scheduling Appointment Slots
Customers are excited to get back to life and visit their favorite stores, but want to do so in the safest and most comfortable way possible. Instead of making customers wait in a line outside or assigning a staff member to manage foot traffic, consider using appointment booking software as a way to give your customers dedicated time in-store.
They'll appreciate the extra attention and personal shopping time, while also enjoying the benefits of social distancing at the same time. Appointment booking software integrates with your website, Instagram, or through booking links on Google. Your customers can easily book online, picking a date and time that works best for their schedule depending upon your set availability.
You can pick how long you want their allotted time to be, while also taking their information ahead of time so you can share updates and reminders via text or email. Customers can then confirm, cancel, or reschedule their shopping appointment so you can ensure all your customers are given the opportunity to visit your store.
Online Stores & Checkouts
Businesses in every industry have boosted their online presence as a continued way to drive sales. Some businesses have created online stores to sell products or e-gift cards, while others have chosen to use online payment portals or checkouts that don't require a website. These online checkouts are easy to use with a unique checkout link that can be added to social media posts or emails for specific products so customers can pay online instantly.
Spinning up an online store doesn't have to be a cumbersome task. Look for a solution that makes it easy for you to take your existing inventory and pull together a compelling, professional online shopping experience for your customers.
Contactless Technology
It's always important to give customers options to pay in the ways they feel most comfortable. For in-person payments, businesses will need to ensure they have a payment system that allows for contactless payments from a mobile card reader or modern Point of Sale (POS) system.
This technology has become increasingly affordable so every type of business can implement contactless in their payments checkout process. Customers can then pay in a variety of ways to ensure safe, reliable payments from tap credit cards and mobile wallets to smartwatches using Apple Pay, Google Pay, and Samsung Pay.
Marketing for Enhanced Communication
With health guidelines changing so rapidly, communicating with customers needs to be a vital part of your business. Outside of sharing updates around products and services, marketing software will help relay important information about your store. You'll be able to quickly let your customers know of updated hours, unexpected closures, new policies, or store openings so they're kept in the loop at all times.
Delivery & Pick-Up
Businesses might assume that delivery and pick-up options are geared toward food and beverage merchants, but any store can benefit from offering delivery and pick-up. With shelter in place measures, many of your customers might be looking for ways to continue purchasing the items they love and need without being able to visit in-person locations.
Customers will appreciate the option to choose between in-store and curbside pickup for whatever makes them feel most comfortable. Square's ecommerce solution has a self-managed contactless delivery option for business owners who prefer to run their own delivery service.