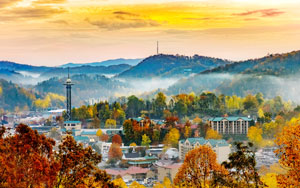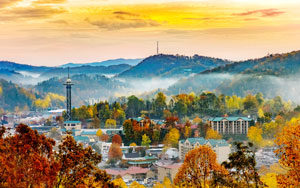 Originally founded by Linda and Tom Norton in 1987, the Norton Shows are now managed in the capable hands of daughter Nikke Norton and grandsons Hunter Norton Johnson and Denver Johnson. A wonderful example of how to run a thriving family business, the Norton clan holds their show four times yearly. The next show in 2018 will be held November 10 – 12, at the Gatlinburg Convention Center in Tennessee.
If you're a retailer in the market for a wide selection of products in apparel, accessory, boutique, gift, and general merchandise, this show is for you. As an industry-only show, professional buyers attending the show make cash and carry purchases right on site. "We are always on our toes to find the best merchandise and take advantage of the newest opportunities," says Nikke Norton. The Norton Shows offer a diverse mix of merchandise that range from small batches of handmade goods to large well-known and national designer brands. Show management encourage buyers to relax and take time to visit all the exhibitors on the show floor as many of the vendors have unique items that are not to be missed.
The November Norton show is the perfect solution for finding and filling in your last-minute holiday inventory. As another unique way to have a good time and help buyers relax and enjoy their stay, you might just spot the Norton's annual special guest, Elvis, appearing at the November show. With the popularity of Graceland in Memphis, adding Elvis to the show was a natural – and fun – fit for the Norton family. As Tennessee's favorite adopted son, Elvis is a talented tribute artist and has worked with the Norton family for many years. All of the Norton trade shows include live entertainment for buyers, spanning the spectrum from live music, fashion shows, buyer contests, and pageants.
If you have any questions about the show, don't hesitate to ask. "We're on the show floor and the show office is always open," says Nikke Norton. "The show is laid back, friendly, fun, and casual, but we pride ourselves on also being professional. We have fun while we work."
The Norton Shows — November 10-12, 2018
Gatlinburg Convention Center, Gatlinburg TN
Tel: 865-436-6151
Website: www.nortonshows.com