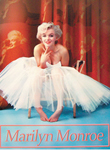 Every year about this time, retailers and anxious parents start wondering what the next Big Item will be this holiday season, and whether they'll be able to buy it. But the folks at Nostalgic Images already know, and they want buyers to know, too. "We're seeing a lot of interest in our SuperFly Monkey and Cushie Pals," says Steve Collins, General Manager. And that's not just his opinion. "Both items were big hits at the ASD show in Las Vegas in August," he notes. "We think these are going to be the items of the year."
Cushie Pals is Nostalgic Images' version of the popular, "Pillow Pets," and customers can't seem to get enough. "We're seeing a big boost in orders over this time last year," says Collins. The Cushie Pals wholesale for $8.75 each, for a minimum order of a dozen. The price for larger quantities is available on request. They come in a variety of characters, including a butterfly, penguin, bumblebee and monkey.
The SuperFly Monkeys are also competitively priced at $2.25 each for a minimum two dozen order. Larger quantities can be had for $2 each for a minimum of 96. And, Collins reports, the company has expanded that line with the addition of a, "Flying Sock Monkey," taking a perennial favorite and giving it "new wings," as it were. The Sock Monkey wholesales for $3.50 each, and Collins reports that retailers are selling them for $10 and more.
The success of these new lines is no surprise. Nostalgic Images knows a lot about reacting quickly to popular demand. The company was founded 18 years ago by CEO, Bill Westrick, who started by selling metal collector signs at flea markets, car shows and other venues. The signs are still a bestseller for the company, but they've expanded in recent years to encompass a wide variety of popular items at low prices, see them all in the downloadable online catalog at NostalgicImages.com.
In addition to a complete line of auto related material, Nostalgic Images also carries a wide variety of collector and humorous signs on other topics, including outdoor, tractors, military, transportation, beverages, comic books and iconic personalities. Nostalgic Images is finding success in these classics, especially in the licensed items. "Some of our bestsellers include Coca-Cola, John Deere, Elvis, Marilyn Monroe and others," Collins says. His company picks up numerous lots from bankruptcies, manufacturers' closeouts and other vendors.
The company has added many new designs to its tin signs and street/parking signs, with more to come in the future, and a great selection of nostalgia closeouts. Nostalgic Images also carries nostalgic novelty license plates and 24″ novelty street signs. Designs include James Dean, Lucy, Betty Boop, Route 66 and others.
All freight on the tin signs is free when ordering a minimum of 25 pieces, and shipped standard ground in the continental U.S. All tin signs are $6 each with free freight. When you order 100+ tin signs they are only $5 each with free freight. All tin signs are mounted on a 16″ x 20″ blackboard, and retailers can pick and choose the designs that fit the customers' requests. When ordering 30+ signs retailers receive a free display that holds up to 50 signs. This display can be used as a countertop or floor display and is designed for easy setup. With the holidays coming, Collins says he's seeing an uptick in orders for these perennial favorites, noting that he usually sees a 50 percent boost in orders around this time of year.
The street and parking signs are heavy 18 gauge steel, powder coated and embossed, and are ideal for outdoor use. Street signs measure 36″ x 6″ or 30″ x 6″. Parking signs measure 12″ x 18″. Each sign weighs approximately 3 1/2 pounds. Street and parking signs are $10 each, with a minimum order of ten assorted signs. Order of 30+ assorted street/parking signs are $9 each, and there are ten signs of one design to a master case. When ordering by case lots the price is $9 each. Freight is not included on street and parking signs.
Nostalgic Images accepts Visa, Mastercard, Discover and American Express, or they can ship C.O.D. for an additional $9 charge; Truck Freight F.O.B. Ohio is also available. Any orders requiring drop or blind shipping are subject to a fee of $5 for Standard Shipping and $20 for Truck Freight.
Nostalgic Images sells to a wide variety of customers, including mom and pop stores, and Collins is seeing signs of a market resurgence. "Business is recovering. We're seeing a big boost in orders over this time last year," Collins says. "We're hopeful for the future, and everyone's looking forward."
For more information:
Nostalgic Images
26012 Nostalgic Road
Defiance, OH 43512
Tel.: 419-784-1728
Websites: www.nostalgicimages.com