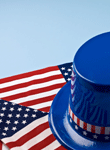 If you can't beat them, lobby them. That's the National Retail Federation's (NRF) plan of action at Capitol Hill as it looks to combat what seems to be the frequent disregard for merchants, reminding legislators of the role retail plays in the current economy. Among the recent legislative disappointments from the Capitol was the Federal Reserve's decision to set the debit card swipe fee at $0.21 per transaction. The NRF had committed new resources to ensure that retailers had a voice that would be heard during every important public policy decision, but the voice was not strong enough to convince the Federal Reserve to follow through with its promise of a $0.12 fee per transaction. Other qualms driving the organization to lobby are taxes, free trade agreements and more. Matthew Shay, president and CEO of the NRF, speaks on behalf of the organization and the retailers it represents, saying, "The real purpose [of the organization's recent advocacy campaign] is to change outcomes on the policy issues that are so central to our industry and, we believe, to the overall health of our nation's economy because of the significant role retail plays in our economy."
Millions Make NRF a Strong Campaigning Force
And while the NRF's nationwide advocacy campaign is described to include grassroots activism, social media and old-fashioned lobbying, the organization plans to become a well-known force at Capitol Hill, spending more than $10 million over the next year to get its point across. The publication, The Hill, details the NRF's other firing power, reporting, "The centerpiece of the advocacy effort is a study from PricewaterhouseCoopers, commissioned by the NRF, that tallies up the contributions of retailers to the economy. The study says retailers provided close to 42 million jobs in 2009 while adding nearly $2.5 trillion to the nation's gross domestic product." With numbers on it its side, the NRF has a strong case, which is to be supported by:
Solicitation of the NRF-sponsored study to all Congress members
The launch of www.RetailMeansJobs.com, breaking down the retail industry's economic impact by state and congressional district
Advertising in print, radio and online markets
Social media campaigns through Facebook, Twitter and LinkedIn
A viral video campaign to highlight the "Faces of Retail"
To read more about the NRF's $10 million nationwide advocacy campaign, click HERE.