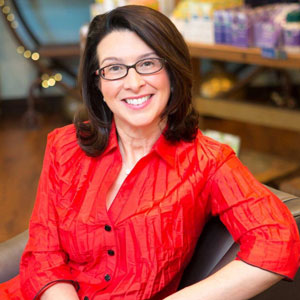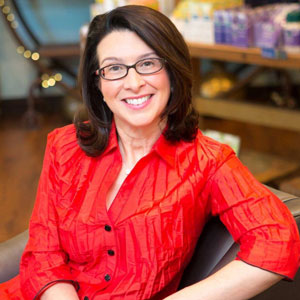 The results are in for The National Retail Federation's annual America's Retail Champion of the Year. Florida retailer Lisa Mergel, owner of Kanvas, a boutique day spa and beauty products store in Tallahassee, was honored with the award at the 2018 Retail Advocates Summit on September 5th and 6th.
The ARC program celebrates small business owners who advocate on behalf of the retail industry. During the event, NRF sponsors 50 retailers to travel to Washington, D.C. to participate in the Retail Advocate's Summit. Here, they learn about policy issues and meet face-to-face with lawmakers on Capitol Hill, according to the NRF.
More than 40 retailers from across the country ranging from small and mid-size storeowners to online sellers were nominated for the award by state retail associations and their peers. Nominations were based on engagement in public policy discussions on issues including patent reform, online sales tax, data security, and labor policy. Lisa from Kanvas impressed everyone the most and earned her spot as the new Retail Champion.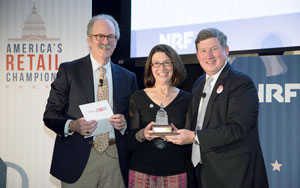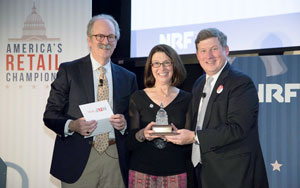 "Lisa's track record speaks for itself," NRF President and CEO Matthew Shay said on NRF's website. "She's an integral member of the Florida Retail Federation and a mentor to college students pursuing a career in the industry. And she has led the charge in advancing critical policy initiatives important to the retail sector at both the state and federal levels."
After opening in 2007, Kanvas has provided one-of-a-kind beauty supplies and spa services. This tranquil oasis offers facials, massages, body wraps, manicures, waxing, pedicures, and make-up application. Kanvas has 10 employees and offers an internship program for Florida State University students studying retail business and merchandising.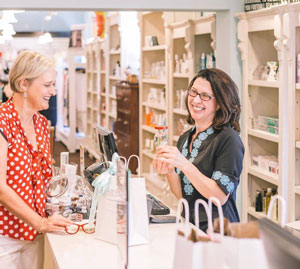 Lisa began her career working for major retail brands in New York before moving to Florida and opening Kanvas. Outside of work, Lisa volunteers her time at one of many local civic organizations and mentoring retail merchandising students from FSU, according to the Florida Retail Federation.
Lisa was chosen from a group of finalists including Sean Brownlee of Ravenox, Nicole Panettieri of The Brass Owl, Tom Largay of Old Port Cards, and Linda Taylor of VK Electronics. In order to be nominated for America's Retail Champion of the Year, a small business has to be American, the owner must be over the age of 18, generate a total revenue less than $38 million, and have fewer than 500 full-time employees, according to the NRF.
Entrants must also demonstrate a desire to advocate for retail at the U.S. federal, state, or local levels. As Matthew Shay puts it, "small business owners are the backbone of America's economy. NRF is proud to recognize these hardworking individuals in Washington this week as the industry's most engaged retail advocates." This is the ARC's fifth year in honoring retailers who make a difference at the Retail Advocates Summit.
The Summit rallies retailers of all sizes, national and local brands, to Washington to advocate for issues that are critical to a thriving retail industry. It allows retailers to make great connections with lawmakers and help make a difference in the future of the industry. There were about 150 legislative meetings that went on between the two days, according to the NRF.