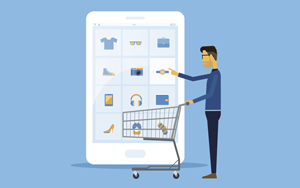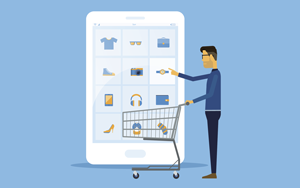 For independent online sellers, getting brand exposure is a real challenge. In fact, when we interview retailers, getting customers to find their online store is usually one of their biggest challenges. With retail behemoths like Amazon and Walmart dominating online sales, indie stores are left wondering how to get an edge. In reality, there's no one answer. In order to increase brand visibility and overall customer base, online retailers need to take a multi-pronged approach.
Good Web Design
First and foremost retailers need to have an attractive and easy to use website. According to Econsultancy, 95 percent of users indicated that a positive user experience is the most important factor when they visit a website. What exactly is a positive user experience? Well, at the very least your site needs to be designed for mobile. Beyond that, intuitive navigation with multiple options for search, filters, and menu bars.
Once the structural bones are in place, good web design for retailers comes down to having good content. Matt Faulk, founder and executive creative director of branding and experience agency BASIC tells Independent Retailer, "content that educates, inspires and informs will help to build relationships. When you connect with authenticity you get more than a customer you get a brand ambassador."
Matt continues, "Investing in professional photography that has a lifestyle perspective will carry the brand through all your products and make the products the hero. Creating photography that is beautiful and looks as if it is in the moment get pinned, tweeted, and shared. Clear detail shots mixed in with lifestyle imagery will go the farthest in helping your customer make a decision."
Beautiful and clear product photography mixed with clear product descriptions on an easy-to-navigate site will make your business stand out from the competition. Sound expensive? Maybe — but the investment is worth it. According to a study by Forrester, there is a $100 return for every dollar that your company invests in your website's user experience. The study also reports that a site conversion rate could increase by 200 to 400 percent with a well-designed interface.
Thoughtful Customer Experience
According to VisionCritical, the customer experience that you provide will be the most important branding feature, passing both price and product by 2020. As an independent online retailer, you have a distinct story to tell — and your customers want to hear it.
In addition to telling your brand's story, you have to tell the story of your products. Customers can't pick up and feel your products like they can at a local store, and you don't have attentive associates to chat with shoppers and add colorful details to each product story. Essentially, online retailers need to take the concept of the in-store experience and translate that online.