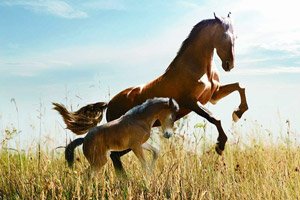 Nu-Venture, LLC is the creation of Gary Langevin and Sheri Roberts. They started the brand by developing their own Signature Editions of unique North American 3D Wildlife Wall Art featuring elk, bison, moose, wolves, and grizzly bears — all animals that can be found in the beautiful mountains of Montana.
Soon after that, the company developed an exclusive line of 3D Cannabis Lenticular Wall Art that was quickly loved by consumers everywhere, and they also offer custom work for retailers. By utilizing Deep 3D and 3Flip Lenticular printing, Nu-Venture, LLC produces some of the most unique prints on the market.
Unique Lenticular Imaging
Lenticular images owe their uniqueness to a printing process that creates an illusion of three-dimensional, moving, or morphing pictures. This is done by two or more different images being loaded into a computer graphics program where each image is sliced into dozens of thin strips. The strips from each image are then woven into an alternating pattern in a process called interlacing. The resulting high-resolution picture is nearly impossible to interpret until the ribbed lenticular lens is precisely placed on the image. The transparent plastic layer is actually made of hundreds of separate thin, hemispherical lenses called lenticles. These refract the light passing through them, determining what the observer sees, depending on his position relative to the picture.
More Than Just Wall Prints
Many suppliers are coming up with innovative ways to get around the supply chain issues, and Nu-Venture, LLC has done just that. To help cut down on shipping costs and time complications, the company is forging a new path and utilizing a new Lens material that is soft, pliable, and allows them to make quality 3D prints for apparel iron-on transfers. An added bonus for retailers is that they can be air freighted in quickly, in large numbers, bypassing the container delays and overpriced Ocean Freight.
The new Print Lens that Nu-Venture, LLC is using for this project is a much softer and more pliable Lens, allowing them to create iron-on printed designs in 3D that can be placed on apparel as well as other products such as tote bags. The company has a wide variety of wildlife lenticular prints, but currently their most popular designs are of cannabis. They also offer customizable 3D lenticular iron-on prints for t-shirt retailers who are in touristy areas to be able to offer unique apparel items for souvenir-savvy customers. Nu-Venture can do all of the design printing for your business.
Nu-Venture, LLC has been producing high quality 3D lenticular images in a unique format since 2015. Since the new material they use bypasses the supply chain issues, they have plenty of products in stock that are ready to be shipped. Register for a wholesale account on their website at www.nuventurellc.com and watch your business grow.
Nu-Venture, LLC
St. Ignatius, MT 59865
406-745-2085