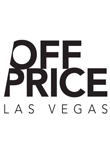 By Meaghan Brophy / Molly Nichols
The secret is out. It's time for you to bring a competitive edge to your retail store. OFFPRICE is a dynamic, order-writing trade show for professional buyers only that offers prices 20 – 70 percent below wholesale. Retailers can find deals on men's, women's, junior's and children's clothing, footwear, jewelry, accessories, and more. The diverse selection includes both major-labels and non-branded goods sold at the lowest prices on the market.
With over 500 vendors and 1,300 booths, OFFPRICE is the largest trade show of its kind in the U.S. Buying at the lowest prices means you can pass along irresistible savings to your customers, while still profiting from great margins. Whether you're looking to stock up on apparel essentials, or check out new lines for 2018, OFFPRICE has you covered.
Independent Retailer has interviewed several OFFPRICE exhibitors to give our readers a sneak-peek preview of the great deals and hot products in store for you at the upcoming OFFPRICE show in February. Register at www.offpriceshow.com/lasvegas to reserve your entry badge in advance. Give your store a competitive edge – register today!
Sweet Lola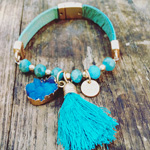 Sweet Lola is a supplier of wholesale fashion jewelry. They have up-to-date trends and styles. Their jewelry is perfect for everyone's taste and makes for wonderful gifts. They offer necklaces, bracelets, earrings, rings, and other trendy pieces.
Sweet Lola is located in Northern California. They are active participants of many trade shows and have been exhibiting at OFFPRICE for years. Check out the array of offerings from Sweet Lola and give your customers fashion jewelry that is in style and on-trend.
Sweet Lola
Tel: 530-637-7188
Website: www.sweetlola.net
---
Becker Glove International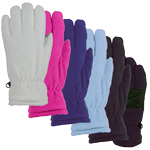 Since 1922, Becker Glove International has been creating value priced wholesale cold weather accessories. They design their products in-house and pride themselves on being innovative and providing quality goods. They use the best fabrics, embellishments, and construction possible. Becker Glove International is a leading wholesale winter product and apparel supplier.
Becker Glove International has several brands. Their flagship brand is Grand Sierra® and they have also developed Think Medical Supply®, Tailgator Gloves®, and Becker Brands Home®. Get the best cold weather accessories at the best prices with these value wholesale brands.
Becker Glove International
Tel: 800-875-1244 or 314-298-9810
Website: www.beckerglove.com
---
Littoe Potatoes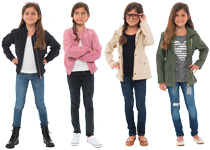 Based in Los Angeles, Littoe Potatoes is a children's apparel wholesaler. It is a women-owned and family-owned company. Their mission is to provide fun, affordable, and quality styles for buyers. There charming and playful styles are comfortable as well as stylish.
Littoe Potatoes has four awesome labels: G&J Relations®, Littoe Potatoes®, miniMOCA®, and Class 102®. The apparel line range is for boys and girls, any age from one to fourteen years old. Littoe Potatoes has apparel that will "keep your 'spuds' rockin' it all year round."
Littoe Potatoes
Tel: 213-747-0508
Website: www.littoepotatoes.com
---
Leather Impressions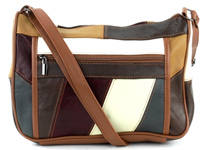 Leather Impressions provides quality leather products. Since their establishment in 1987, they have been offering competitive prices and the very best leather goods. Their range of stylish products are beautiful as well as functional. Lightweight leather is mixed with vibrant colors and textures to create a modern classic look.
A team of professional designers and craftsmen work hard to give their customers what they want. Leather Impressions prides themselves on exceptional customer service and satisfaction. They offer leather handbags, wallets, passport covers, ID covers, coin bags, clutches, shoulder bags, money clips, gift sets, and much more.
Leather Impressions
Tel: 407-363-1650
Website: www.leatherimpressions.com
---
Club 408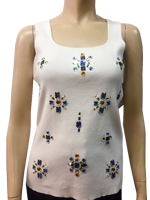 Being in the business for over 25 years has given Club 408 experience and a high level of expertise in the industry. They offer unique and quality clothing from casual sweaters to elegant tops. Throughout the years, they have always provided the best apparel in missy and plus size fashion.
Club 408's clothes are of the best quality. They are styled with a contemporary flair. Not only is this women's apparel wholesaler providing the highest quality, but the widest selection as well. Club 408 is your go-to for excellent women's fashion year after year.
Club 408
Tel: 213-746-2155
Website: www.facebook.com/CLUB408
---
EHL Imports
EHL Imports was established in 1996. The company wanted to take budget priced apparel in a refreshing new direction and have successfully done just that, and more. This New York based wholesaler provides high quality and low cost apparel. EHL Imports firmly believes in excellent fashion at good prices without compromising on quality. They do this by paying close attention to detail and have brought a new level of excellence to the budget priced market.
EHL Imports provides tops, bottoms, dresses, shape-wear, hosiery, and more. They are a great resource for stocked goods and a valuable player in program goods. They supply retailers with production from both import and made in USA facilities.
EHL Imports
Tel: 212-221-1277
---
Urban Fitz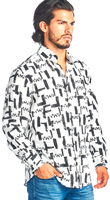 Urban Fitz does it all; they are a manufacturer, exporter, wholesaler, and retailer of men's apparel. They have over 18 years of experience, focusing on fashion design and distribution. They provide the best quality upscale wholesale menswear. Urban Fitz also offers excellent customer service.
The vision of Urban Fitz is to establish a global presence known for its stylish clothing products by establishing prominent private labels and featured brands. A dedicated team of talented designers, skilled production staff, and experienced total quality logistic professionals work towards this ultimate goal while still providing customers with high quality apparel.
Urban Fitz
Tel: 213-745-8181
Website: www.urbanfitzinc.com
---
High Energy
High Energy has a wide range of apparel categories available to retailers. They have specifically been in the dresswear business for 20 plus years. High energy specializes in boys, mens, and big and tall apparel. The company's full range of sizes runs from infant to 5X, however, this is not all that High Energy provides their customers.
High Energy offers dresswear for boys and men of all sizes as well as casual, active, lounge, street, and outerwear. The company is also proud to provide special cutting and private label programs and encourage all retailers to inquire or come to visit at their OFFPRICE booth.
High Energy
Tel: 212-563-4949
---
Fantazia Apparel
Fantazia is a company that prides itself on manufacturing high quality tops for missy sizes. Fantazia has been a number one choice in the wholesale marketplace for 30 years. The company designs fashionable shirts and jackets with a gentle feel from high quality fabrics that appeal to all ages. Their fall 2017 collection includes lots of fashionable cuts and fabrics like faux suede, burnout velvet, crisscross necklines, faux leather, satin, and more. In addition to trendy tops and jackets, Fantazia specializes in Western prints. All products are made in the United States and China, and are shipped within approximately one week of order placement.
Fantazia Apparel
Tel: 213-746-2200
Website: www.fantaziaapparel.com
---
Fast Turn Wholesale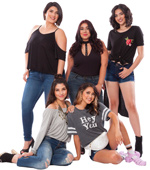 Fast Turn Wholesale carries name brand and department store clothing for junior, contemporary, and plus size categories. Fast Turn takes pride in offering excellent quality merchandise at a great price, which helps retailers move items quickly and with higher margins. Fast Turn offers fashionable and contemporary clothing, shoes, and accessories in girls, missy, junior, and plus sizes with a buyer-friendly no minimum purchase policy.
Fast Turn Wholesale
Tel: 626-810-2550
Website: www.fastturnwholesale.com
---
New Yorker's Apparel

New Yorker's Apparel (NYA) has served retail and specialty stores nationwide and globally for over thirty years. Located in the heart of downtown Los Angeles, the company offers a wide assortment of the latest and best selections of women's apparel that fit the sophisticated woman, providing the chic and modern styles of clothing that best suit the trends of today.
The company's collections are composed of contemporary and casual dresses, as well as separates, suits, and evening wear. New Yorker's Apparel also has a popular "Mother of the Bride" collection. They have collections for all sizes including petite and plus. New Yorker's Apparel also offers a Made in USA collection.
New Yorker's Apparel partners with the best manufacturers and designers to offer top quality designs and competitive prices. They take great pride in their relationships with customers, who are considered part of the NYA family.
New Yorker's Apparel
Tel: 213-744-1090
Website: www.newyorkersapparel.com
---
UZZI Amphibious Gear
Much more than just another clothing company, UZZI Amphibious Gear offers a lifestyle. With images of the Caribbean and the crisp blue waters that wash the earth in mind, they set out to offer customers a form of life that revolves around outdoor living and experiences every bit of joy that life has to offer. UZZI has become one of the leading apparel companies in the ever-growing extreme sports segment of the market.
Mostly known for their dry-fast swim shorts, UZZI also offers a large array of brightly patterned towels, tank tops, board shorts, bikini briefs, Hawaiian shirts, caps, and t-shirts for both men and women. Almost all products come in a wide selection of colors and styles, and are offered at affordable prices. While a quality product is important, UZZI also prioritizes top-notch customer service. One thing is for certain: no matter the aquatic occasion, UZZI Amphibious Gear has an endless array of apparel made specifically for those who want to live life to the fullest. Check out their full line at the show.
UZZI Amphibious Gear
Tel: 954-777–9595
Website: www.uzzi.com