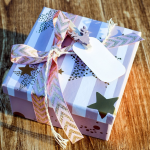 On Tuesday, the National Retail Federation released their survey results from Thanksgiving Weekend. Instead of analyzing individual results of Black Friday, Small Business Saturday, and Cyber Monday, the NRF survey took a holistic approach that better reflects the mindsets of modern shoppers. Mark Mathews, VP of research development and industry analysis for NRF says consumers look at Thanksgiving weekend "as a larger experience" rather than individual shopping days.
Matthew Shay, NRF president, says the "weekend looked and felt great, and the numbers validate that optimism. The fundamentals of our economy are strong and consumer sentiment is high." This combination is "good for retail small and large." 174 million US consumers showed up to shop over the five days from Thanksgiving to Cyber Monday, 10 million more than was anticipated.
Distraction-Free Shopping
Shay also notes that this Black Friday weekend also stood out from that of years past for other reasons. "For the first time in several years, there were no other disruptive external factors." Shay says, "Favorable weather conditions played a role." Fiscal Cliffs, government shutdowns, controversial elections, and other events that have impacted consumer confidence in the past, were not present this year, according to Shay.
Brick and Mortar an Important Part of the Equation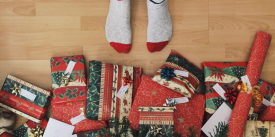 When it comes to factors retailers can control, Shay says this year "Retailers have invested heavily in experience and tech… and saw those investments gain traction and pay off." Thanksgiving weekend demonstrated that shoppers are still invested in the brick and mortar experience. 51 million people shopped in store, 58 million shopped online, and 65 million shopped both in-store and online. Multichannel shoppers were the biggest spenders over the weekend, spending on average $49 more than those who shopped in-store only and $82 more than those who shopped online only. Online-only shoppers spent significantly less than consumers shopping in-store or across multiple channels.
Smartphone Stats
Having a user-friendly and updated mobile presence is important for all shoppers and retailers. 64 percent of smartphone users turned to their devices to make purchasing decisions and do research over the weekend. 29 percent made a purchase on their smartphone. So, while many shoppers are still buying in-store, many are researching on their phones.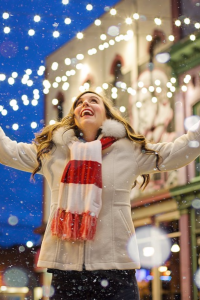 Surprising Millennial Activity
Millennials, who are often one of the trickiest consumer groups for retailers, were big spenders this past weekend. The 25 – 34-year-old age group spent the most over the five-day period from Thanksgiving – Cyber Monday. Overall, shoppers spent an average $335.47. Millennial shoppers spent $419.52. 50 percent of millennials also shopped department stores both in-store and online, with an increased focus on clothing and accessories.
A Strong Weekend for Indies
NRF reports that over Thanksgiving weekend, the signals were positive for small and local businesses. 16 percent of shoppers said they planned to shop local or small businesses, which is trending in a positive direction. NRF also reports that retail-tainment was also a big trend this year, with many local businesses and downtown areas around the country taking advantage of the trend by hosting Small Business Saturday events to encourage consumers to get out with their families. Matt Shay concludes, "We had a very strong Black Friday Weekend. We have almost five weeks to go [until Christmas], lots of things can change, but we are certainly encouraged to start off from a position of strength."
Are you an indie retailer who hosted a successful Black Friday sale or Small Business Saturday event? We want to hear your story! Email meaghanb@sumnercom.com