2017 was an exciting year for retail. Evolving technology, changing consumer preferences, and political shakeups all had a large impact on our industry. Here is Independent Retailer's roundup of top trends, influencers, buzzwords, and developments that affected retail in 2017. Many of these topics were explored in greater detail throughout the year – those articles can be found on blog.wholesalecentral.com.
AI
The artificial intelligence retail market is on track to be worth $5,034 billion by 2022. As of the end of 2017, the market is worth $993.6 Million. Siri and Alexa are this year's most popular examples of AI, but the technology is shaping the retail industry in many ways. Chatbots, online shopping algorithms, face recognition technology, and ad targeting is all made more effective through AI.
The now-scrapped Border Adjustment Tax made retail headlines in 2017, including a national television commercial campaign from the National Retail Federation. NRF argued the proposed tax would make everyday purchases more expensive for consumers, and profitability more difficult for retailers. Persuasive lobbying by the NRF and another group called Americans for Affordable Products essentially took the BAT off the table.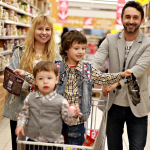 CX
CX, or customer experience, was a huge buzzword in 2017. This year, we saw an undeniable shift from a "seller's market" to a "buyer's market" in the retail industry. Now more than ever, customers are in charge and in order to succeed, retailers need to adapt to customer's changing preferences and provide a remarkable experience.
Data Breaches
Saks 5th Ave®, Brooks Brothers®, Kmart®, Verizon®, Whole Foods® – what do all of these big-name retailers have in common? They suffered from data breaches in 2017. Though retail accounts for less than 5 percent of data breaches, they get the most media attention because of brand recognition. Secure payment technology will continue to be an important issue for our industry in 2018.
Entrepreneurs
As RSM's economist Joe Brusuelas told us this year; the barrier to entry in retail has never been so low. More accessible tech has allowed retail startups and entrepreneurs to become major players in the retail industry, and reach target customers faster than before. Next year we will continue to see innovative entrepreneurs and small businesses shake up the industry, for the better.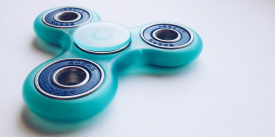 Fidget Spinners
These ball-bearing plastic toys rocked the retail industry for three months this past spring. Then, the trend was gone as fast as it came. Many independent retailers got in on the fad just in time for an extra-profitable season.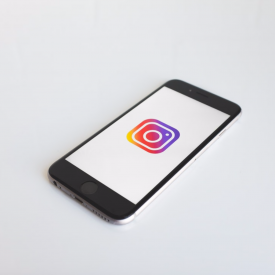 Gamification
For several years now, retailers have used games, apps, and interactive rewards programs to boost shopper engagement. Retailers continue to innovate to make their digital presence more attractive for customers. This will continue to be important as retailers develop strategies for meaningful engagement.
HQ2
In September, Amazon announced they will be building a second additional headquarters, named HQ2, and asked cities interested in hosting the headquarters to submit a proposal. Amazon claims the second headquarters will bring 50,000 high-paying jobs to the area and will be a "full equal" to the current Seattle campus. Amazon received 238 proposals in total. There's no question Amazon's constant expansion and development will continue to impact our industry in 2018 and beyond, perhaps doubly so with a second headquarters.
Influencers
Influencer marketing was another retail buzzword of 2017. Younger generations continue to show general distrust of corporations, instead preferring endorsements and recommendations from peers and celebrities. This advertising strategy is another example of creative marketing and technology that helps to level the playing field for independent retailers.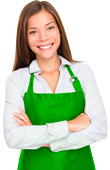 Jobs
Retail jobs are a mainstay of the American economy. Over 10 percent of all US jobs are in retail. However, as more shopping happens online, a larger percentage of those retail jobs are in a warehouse instead of on the sales floor. For smaller retailers, more jobs or hours are being dedicated to social media and digital marketing. In the coming years, as shoppers change their habits, retail jobs will continue to shift to reflect that.
Kickstarter
It's been a good year for retail startups and entrepreneurs. Shoppers are looking for what's new and what's next. As department stores fail to innovate, there is plenty of room for independent companies to make a splash. In the years to come, we expect to see more and more new, innovative retailers find success with today's shoppers.
Leasing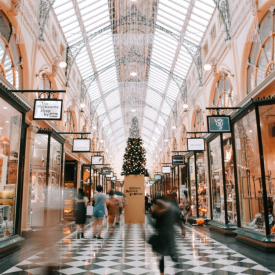 Renting is big in retail, for both products and storefronts. More and more companies are offering services like Rent the Runway, a more affordable way for customers to keep up with the latest looks. Retailers themselves are also leasing space for popups, events, and temporary stores.
Mall Real Estate
This year many major retailers came to grips with the fact that America is overstored. The US has 23.5 square feet of retail space per person, compared with 16.4 square feet in Canada and 11.1 square feet in Australia, the next two countries with the most retail space per capita. As a result, malls will continue to reinvent themselves, offering more experiences, services, and temporary retailers.
Nostalgia
Nostalgia was a powerful tool for retailers in 2017. Millennials, in particular, purchased a lot of '90s inspired merchandise. Whether it is food, drink, apparel, or novelties, if it evokes feelings of decades past, customers are buying it. We expect this trend to continue into 2018.
Off-Price
Price is by far the most important factor in a shopper's decision to purchase. In recent years, off-price apparel and home goods have allowed retailers of all sizes to become competitive on pricing. Even after the "treasure hunt" experience of off-price shopping has gone mainstream, analysts like JPMorgan predict the sector will continue to see sales volume growth in years to come.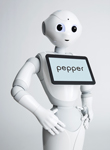 Pepper the Robot
Retail robots are officially here. Earlier this year, we met Pepper the robot at the National Retail Federation BIG Show and learned of pilot programs introducing Pepper to malls and retailers nationwide. More recently, Walmart® expanded their use of in-store inventory robots. Overall, the humanoid retail robot market is expected to double by 2023.
Quality Control
Quality control has become an increasingly important issue for retailers. As toy, tech, and fashion trends continue to push speed-to-market rates, sometimes safety issues arise after products enter the market. This year's most notable example was exploding fidget spinners. Be sure to check safety guidelines from groups such as the Toy Association to keep your store and customers safe.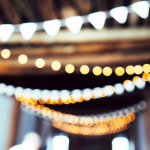 Retailtainment
Retailtainment is defined as the modern trend of combining shopping and entertainment opportunities. Pop-ups, in-store events, and classes are becoming increasingly popular with retailers and shoppers. Weexpect to see more and more retail as entertainment in the coming years.
Subscription Services
Box stores, chain stores, start-ups, boutiques, everywhere you look there is a new subscription service. For companies like Dollar Shave Club®, subscription services are their whole business. However, for many independent retailers and boutiques, monthly or quarterly boxes are a popular way to drive brand loyalty and increase sales.
Transparency
Technology is allowing shoppers to become increasingly informed about how products are made, where they come from, and the true cost of goods. More easily accessible information coupled with more manufacturers and distributors selling direct to consumer has led to a demand for greater transparency from consumers. We expect this trend to continue, and for retailers to be held accountable for the quality of their products, fair pricing, and honesty about where they come from.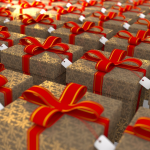 UPS Shipping Hikes
This year was the first time UPS introduced holiday surge pricing. At a time when shoppers all but demand free shipping, this price increase could be bad news for smaller retailers. Larger chain stores will likely just absorb the cost, as not to deter potential shoppers. But retailers with tighter margins will need to plan more carefully.
Visual Merchandising
Is your store Instagram-worthy? The appearance, or aesthetic, of your store is more important than ever. Attractive merchandising can help drive purchases, make great social media posts that can help bring passive browsers into your location and invite shoppers to take and share their own photos of your carefully crafted displays.
Wonder Woman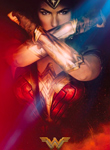 2017 was full of #GirlPower, including the box office hit Wonder Woman. The female superhero was also a hit for retailers, bringing in an estimated $500 million – $1 billion in merchandise and licensed product sales.
iPhone X
The new $1,000 iPhoneX brings with it a new tool for developers called the ARKit, allowing for more AR experiences. For retail, this means more shoppers can digitally "try-on" clothing before purchasing, see how new furniture would look in their house before purchasing, test out new makeup shades, and much more. As AR tech advances, we hope it will help eliminate excessive returns and allow consumers to make more confident online purchases.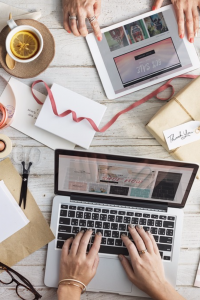 Yelp
Many small businesses entered the national limelight for their reactions to reviews on social media. While some argue any press is good press, screenshots are forever. Good social media etiquette is more important now than ever.
Gen Z
In 2017 Generation Z, those born from the mid-1990s – 2010, already has $44 billion in buying power. Over the next few years, they will overtake Millennials as the largest generation and the ones with the most buying power. Though this generation entered the mainstream media spotlight this year, they will be important for retailers in the years to come.