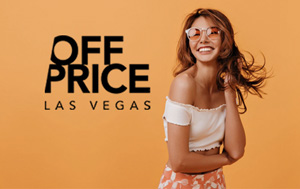 OFFPRICE Las Vegas is a wholesale marketplace offering new products, valuable connections, and order writing opportunities for both buyers and exhibitors alike. Especially with the supply chain issues we are facing, indie retailers need products now more than ever. At OFFPRICE, buyers can touch, feel, and see the best offerings to fill their inventory.
Trending Products at Affordable Prices
Taking place February 13-16, 2022 at the Venetian Expo (formerly Sands Expo) in Las Vegas, attendees with all types of businesses can shop from comprehensive categories and sections showcasing fast-growing, in-demand merchandise. You can find the top trends in:
Here to Help Your Business Succeed
Are you new to OFFPRICE or looking for some specific product categories at the show? Let them assist your business with their buyer relations team — here to help retailers maximize their time and successfully navigate the event. Reach out to Audrey for personalized buyer tours and vendor recommendations at 262-754-6921. For over 25 years, OFFPRICE has been the industry's resource for quality products at below-wholesale prices. As the largest off-price trade show in the world, let them help you to grow your business and find the best deals on new and trending merchandise. To register for their February event, visit their website at www.offpriceshow.com/lasvegas.
OFFPRICE Las Vegas
February 13-15: 8am – 6pm
February 16: 8am – 3pm
3355 S Las Vegas Blvd., Las Vegas NV 89109