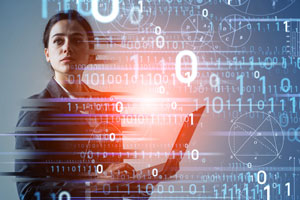 by Jim Stirewalt
In 2021, we saw a rapid increase of investment in marketplaces from established retailers and businesses, as well as technology platforms looking to boost commerce revenue and customer experience. Given the fast pace of adoption last year, industry experts have given their thoughts on what the new year holds in store for marketplaces.
Unsurprisingly, supply chain issues and customer experience were cited as driving forces, but there are other exciting innovations on the horizon as well. In one example, Dylan Runne, CEO of Fenom Digital, said "Over the course of the pandemic, the push for ecommerce platform accelerators have failed to provide the value that is needed to support the modern-day retail business, creating contentious business relationships, and a platform that does not meet the expectations of the digital retail consumer. In contrast, the marketplace ecosystem has enabled retail brands to battle the ongoing supply chain bottleneck to support revenue targets without the typical inventory constraints."
The Continued Push Toward Personalized Customer Experiences
Another note is continued movement toward curation and hyper-personalization around interests and communities as part of overall customer experience (CX) efforts. Jon Panella, Group Vice President of Publicis Sapient, explained that the concept of hyper personalized marketplaces is certainly on the mind of every retailer. As they look for ways to attract new customers, they are looking at very narrow adjacencies to grow both their basket size and frequency of purchase.
Supply Chain Woes Still at Bay
Ryan Shields, Chief Strategy Officer USA at WebForce5, echoed the sentiment, saying "With the massive growth of these leading marketplaces, there are also emerging challenges for retailers to be successful. These include increasing marketplace listing fees, supply chain challenges and shipping costs required to move product from manufacturer to marketplace warehouses and distribution facilities, and increasing competition as these platforms literally become flooded with sellers. Therefore, savvy retailers and merchants are embracing the marketplace concept to create hyper-localized and uber-personalized marketplaces to serve a growing and diverse range of customers, while also tapping into our human nature to form communities around common values, identities, and shopping needs and habits."
Marketplaces Add More Functionality
According to Mike Massey, Founder and CEO at Locally, multi-seller marketplaces (online or off – like malls) have already won with consumers. Online marketplaces are approaching 60 percent of all online sales, and while tools like Shopify are good at making sites for retailers, Massey believes marketplaces add far more functionality for the actual shopper, which is what matters.
2022 is shaping up to be the 'year of the seller.' "Over half of Amazon's revenues come from their Third Party Sellers," Shields said. "Etsy focuses solely on private label brands, and has over 80 million active users (up 77% in 2020). Walmart's third-party marketplace became the third most-visited online marketplace in the United States in the second half of 2021. One only has to look at where the primary growth for the world's largest marketplaces (Amazon, Ebay, Walmart, Taobao, Etsy, Mercado Libre) is coming from to appreciate the next wave of ecommerce growth globally. Three words: Third Party Sellers."
Sellers are going to have a big year in 2022 as businesses look to curate experiences for customers through content and product offerings. These are but a few reasons marketplace technology adoption is an emerging area to watch and expect to hear about big moves in the year ahead.