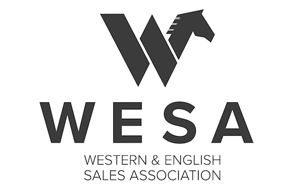 The Western & English Sales Association (WESA) was organized in 1921 with the goal of creating a forum where retailers, manufacturers, and sales representatives could conduct business in an atmosphere of fair trade and fellowship. Today, the International Western/English Apparel & Equipment Trade Shows are the world's largest trade events for the equestrian industry, attracting more than 600 product lines and over 3,400 retailers a year.
Everything You Need in Western Apparel & Accessories
Taking place January 13-16, 2022 at the Dallas Market Center in Texas, the WESA trade show is where the industry meets and where savvy retailers shop to be educated and inspired. Do not miss out on this one-stop-shopping experience to get everything for the horse and rider. Hundreds of exhibitors will be displaying new and innovative products, boasting more lines in Western apparel and accessories, tack, leather goods, animal health, English apparel and equipment, and equestrian-related home decor, gifts, and jewelry all under one roof.
Grow Your Business at WESA
Trade shows remain the only place where retailers can see, touch, and learn about merchandise before purchasing in bulk. It is also the only setting to network with industry leaders to discuss concerns and find solutions. Become an expert to your customers, and use the information you learn in your own store when you return home from WESA. If you are interested in attending this event, find more information on their website at wesatradeshow.com/january-2022.
WESA Trade Show
January 13-15: 8:30am – 6pm
January 16: 8:30am – 3pm
2100 N Stemmons Fwy., Dallas, TX 75207