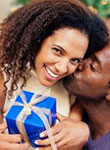 The average holiday shopper will spend $749.51 on gifts, décor, greeting cards and more, up slightly from the $740.57 they spent last year, according to NRF's holiday consumer spending survey. NRF is forecasting holiday sales will increase 4.1 percent to $586.1 billion. Retailers will continue to look for ways to stand out, specifically with attractive deals on toys, electronics and apparel, even well before the "official" start of the holiday shopping season, Black Friday and Cyber Monday, says NRF president and CEO Matthew Shay.
According to the survey, consumers will spend a considerable amount of time in stores and online this year looking for the best deal. Nearly two-thirds (65.3 percent) will shop at discount stores and more than half (57.8 percent) will shop at department stores. Clothing stores (36.2 percent), electronics stores (31.8 percent) and specialty stores (16.7 percent) will be popular with holiday shoppers as well. Grocery stores will also see increased foot traffic, 51.8 percent of survey respondents will shop at a grocery store for holiday items, up from 48.8 percent last year.
Setting a new high, more than half (51.8 percent) of consumers will shop online for gifts and other items this holiday season, up from 46.7 percent last year. When asked what percent of their holiday shopping they planned to do online, the average person will complete about 38.8 percent of their shopping on retailers' and other companies' websites, another survey high.  Shop.org, NRF's digital division, is forecasting online holiday sales will grow 12 percent to as much as $96 billion.
Of note, consumers are expected to spend the most on non-gift items in the survey's 10-year history. Six in 10 shoppers (59 percent) plan to spend an average of $139.92 on self-gifting this holiday season.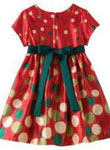 When it comes to holiday wish lists, the usual products top the list each year: clothing, books, DVDs, video games, and electronics. One item that stands out more than any other this year is gift cards. According to the survey, six in 10 (59 percent) of those polled say they'd like to receive gift cards this year, up from 57.7 percent last year and the most in the survey's history. Half (49.1 percent) say they would like clothing, 45.7 percent said books, CD, DVDs, videos, or video games, and more than one-third (35.8 percent) are requesting electronics or computer-related accessories. Nearly one quarter (24 percent) want jewelry, the most seen since 2008.
For some it's the selection and availability of merchandise, for others it's a retailer's no hassle return policy, but for most, it's the option of sales and discounts that drives their decision to shop with a particular retailer during the holiday season. Thirty-six percent (36.6 percent) say the most important factor in deciding where to shop are offers for sales and discounts, followed by 16.1 percent who say the most important factor is selection of merchandise and 13.7 percent who say it's quality of merchandise.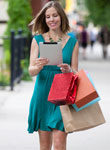 Mobile shopping will be a big part of consumers' shopping experience this year, and according to the survey, more than half (52.9 percent) of those who own smartphones and nearly two-thirds (64.1 percent) of those who own tablets plan to use their devices to research and purchase holiday gifts, décor, food items, and more. Specifically, 32.9 percent of smartphone owners will research products and compare prices with their handheld, and another 24.9 will use their phone to look up retailer information, such as store location, hours and directions. Nearly two in 10 (17.6 percent) will use apps to research or purchase products and 15.0 percent plan to purchase items. Four in 10 (44.2 percent) tablet owners will research products or compare prices, 19.8 percent will redeem coupons and 27.6 percent will look up a retailer's location and/or store hours. Three in 10 will actually make a purchase with their tablet.
According to the survey, the biggest portion of shoppers' budget this year will go towards gifts for family members with the average person planning to spend $421.82 on children, parents, aunt, uncles and more. Additionally, people will spend $75.13 on friends, $23.48 on co-workers and $28.13 on others, such as pets and community members. Consumers will also spend on food and candy ($100.76), greeting cards ($28.66) and flowers ($19.55.) When it comes to decorations, the average person will spend $51.99, up from $49.15 last year and the most in the survey's history. Total spending on holiday décor will reach $6.9 billion. even in 10 (71.5 percent) young adults ages 18 to 24 will spend an average of $159.62, the highest percent of any age group, though not the most amount of money. Adults ages 25 to 34 will spend the most at $175.65.
Furthermore, 52.3 percent say the state of the U.S. economy will affect their spending plans, down from 62.2 last year. Three in 10 (31.4 percent) consumers affected by the economy will comparative shop online more often, 46.4 percent will shop for sales more often, 23.2 percent will travel less or not at all, and 6 percent will comparative shop using their mobile device.
Consistent with results seen the past 10 years, four in 10 (41.4 percent) Americans say they will begin holiday shopping before Halloween. Specifically, 22.1 percent say they will begin in October, up from 20.3 percent last year. Another four in 10 (39 percent) will begin in November, 16.2 percent will begin in first two weeks of December and 3.5 percent will wait until the very last minute and shop in the last two weeks of December.
About the Survey
The NRF 2012 Holiday Consumer Spending Survey was designed to gauge consumer behavior and shopping trends related to the winter holidays. The survey polled 8,899 consumers and was conducted for NRF by BIGinsight October 2-8, 2012. The consumer poll has a margin of error of plus or minus 1.0 percent.?