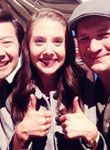 By now, you've probably heard of Pinterest, the fastest growing social media network in history. Pinterest currently has more than 20 million users and is the third most visited social network, right behind Facebook and Twitter. Because Pinterest is a "virtual pinboard" that lets its users organize, share and discover the things they love online, it's a perfect fit for retailers, both online and offline. Many brands and retailers are already on Pinterest and seeing more traffic, more sales and more engagement from their community. In fact, a study from BizRate.com shows that nearly one in five Pinterest users have made a purchase as a result of discovering a product on Pinterest. If you haven't already, today may be the day to get on Pinterest and start using it to drive more traffic to your online store.
Set-up up your store's Pinterest profile and start sharing in less than 5 minutes
Your Pinterest user profile allows you to describe your business in 200 characters, so make each one count. Because Pinterest is the most personal social network, followers like to know who is posting the pin they love, so you might want to use this space to list your Pinterest posters. Help Pinterest users find you fast by using keywords that your target customers are likely to search in both your profile description and your pin descriptions. Choose an avatar that is easily identifiable to your customers when small.
Once you're set-up, it's time to make the most of your Pinterest account. Here are seven ways to use Pinterest to drive traffic to your store:
Showcase your store:
Users visit your online store to browse, but they visit Pinterest to dream. Sharing your products' images will help you get started, but to truly engage your followers you need to offer something more. Share photos of your products in use. This can mean asking your staff to model the apparel you sell or images of your kitchenware products being used to whip up breakfast. Don't forget to link these photos to their product pages to help customers find what they're looking for quickly.
Build theme boards:
Build boards that link to the theme of your store to get users thinking about using your products themselves. For example, if sporting goods are your expertise, build a board of your favorite all time sports heroes, or ask your followers to help you curate a board of their favorite sports greats—their kids.
Share a skill:
One of the major reasons Pinterest users say they spend so much time on the site (the average is 405 hours per month!) is because they want to learn something. Share your knowledge and earn new followers by posting a tutorial related to your industry.
Post a price:
Social media experts are still undecided as to whether posting a price on your Pinterest product photos encourages or discourages clicks. Find out what works for your followers by doing an A/B test. Post half of your product photos with prices and half without. Use an analytic tool like Pinerly to track clicks for a month to see what motivates your followers.
Early birds love Pinterest:
Everyone loves to be first to see something new. Share up-coming arrivals to your store with your Pinterest fans first to get them excited about next season's stock. Share the link to sign up for your store newsletter with these pins so users can be sure to receive notification when your new stock is ready to go.
Leverage your blog:
Images with text perform well on Pinterest, so try to create at least one unique blog image per week to share on Pinterest. Use a key call-to-action phrase from your blog post in the image, and then share it on Pinterest with a link back to your blog. There are plenty of free image design apps online that can get you started, like Picmonkey.com.
Team-up:
Find other independent retailers who share your target market, but not your product, and team up to curate a few pinboards. Choose a theme the works for both stores, and use the boards to build room decorating ideas, tips or just a collection of beautiful products sold by independent retailers.
Keep these tips in mind as you showcase your store on Pinterest and you'll already have an advantage. On Pinterest, you can build something special that the big companies can't do as easily, namely, shape your social media strategy to express your store's personal style. When you let your creativity and that of your Pinterest followers run free, you'll earn new interest, buzz and the sales that go along with it.