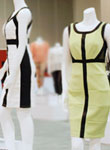 More National Retailers Than Ever Paying Attention to Off-Price Opportunities
BROOKFIELD, Wis. (May 28, 2015) – Rebranded as OPNYC in 2015, the former "Taste of OFFPRICE" Show returned to Midtown Manhattan in early May. Aside from a new name, the show remained consistent with events past. The show welcomed many of the major, national retailers through the doors of Gotham Hall on the corner of 36th & Broadway in the Garment District of New York City. Taking place May 3-5, 2015, OPNYC provides retailers a chance to get a jump on their summer and fall seasons, with 65 exhibiting companies taking booths throughout the venue. As always, exhibitors at all OFFPRICE Shows have apparel and accessories available at prices that can prove to be the difference for all kinds of retailers. Product in booths is commonly priced at 70% below wholesale costs.
"We've recently seen several national retailers announce the opening of off-price store fronts," said Stephen Krogulski, Chief Executive Officer of the OFFPRICE Show. "The OFFPRICE Show, and our market-sized events such as OPNYC, are extremely important and vital for retailers to find and source products that keep them in the game.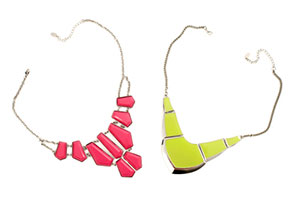 The smaller size of the show (65 booths) allows retailers the chance to meet with every exhibitor present. Just like the larger Las Vegas shows, exhibitors' products are available at up to 70% below wholesale costs. Many retailers attended OPNYC looking to replenish their popular products while gearing up for the coming summer months. Active wear and basics were two of the most desired categories. All categories of women's apparel were present in many booths as well.
OFFPRICE continues to provide the best values available, ranging from 20-70 percent below wholesale prices. Buyers had many of the latest fashions and accessories to choose from throughout the venue floor. The brand new OPMiami Show (June 28-30) is the next opportunity for retailers to capitalize on the fashion and deals found at an OFFPRICE Show.
The OFFPRICE Shows and Publications are produced by Tarsus Group plc (TRS.L on the London Stock Exchange), an international media group with interests in exhibitions, conferences, publishing and the internet. Headquartered in Dublin, with offices in London, Paris, Shanghai and Milwaukee (home of OFFPRICE), Tarsus serves niche markets with trade events and online media. For further information on Tarsus and OFFPRICE, go to www.tarsus.com or www.offpriceshow.com.