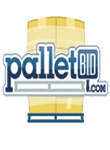 The saying goes, "Someone's trash is someone else's treasure." And while clearance items, customer returns, and surplus inventory aren't necessarily to be categorized as trash, they are no treasure to full-price retailers looking to generate cash fast. However, off-price retailers are looking to resell these "throw-aways" at a significant discount, taking advantage of forecasting mistakes made by their counterparts in the full-price retail sector. Connecting buyers and sellers has often been a challenge in the business of off-price merchandise, except for American Merchandise Liquidators (AML), a company that self professes, "Buying inventory is our business."
Off-price Merchandise by the Pallet Provides Profit at Low Wholesale Prices
With 19 years of experience as a brick and mortar liquidation company, AML sells a variety of merchandise below wholesale prices and carries one of the largest inventories of off-price merchandise in the business. AML carries nationally recognized brand names and private label goods, specializing in all products that can feasibly be shipped by pallet, lot or truckload, including general merchandise, electronics, health and beauty aids, housewares and home appliances, sporting goods, tools and equipment. "We do sell some product by the piece, depending upon the item and its value," notes Mike White, VP of Purchasing. "Most of our customers purchase lots of three pallets and up."
Large order sizes, however, aren't a problem for most of AML's customers, as the company purchases products below the typical wholesale price and then offers them at a percentage of cost. "Since we receive the products and pallets as is, our customers should expect 15 to 25 percent of their order to need repair or be discarded," says White. "However, their profit margin will still be high, as they can sell the rest of the product for full wholesale cost, and many times, only percentages below retail value." According to White, people are always looking for a bargain no matter the economy, and with AML's pallets, off-price retailers can provide just that to their customers and make a healthy profit at the same time.
A new venture for AML, PalletBid.com was created as a way to give their customers an opportunity to bid on a vast supply of assorted pallets, truckloads, and lots. Launched in January 2011, PalletBid.com helps retail stores, catalog companies and online stores dispose of surplus inventory by connecting them with off-price resellers at flea markets, auctions, and online. PalletBid.com provides an interactive online marketplace for both buyers and sellers to source surplus inventory, featuring a powerful and easy to use interface, online freight and payment services, downloadable manifests, interactive services, and an innovative search utility. "The basic need for PalletBid.com was to put the inventory we have in front of the buying public," says Gerald Hughes, president of American Merchandise Liquidators. "That was the reason we were looking at creating a website, because we have a lot of merchandise at American Merchandise Liquidators, and we needed a medium to display that inventory."
For buyers, the process of signing up on PalletBid.com is very simple. The first step is to fill out a short registration form, and then take a look through American Merchandise Liquidators' inventory and request instant shipping quotes. Once the account is approved, the user will be able to bid on any item within the inventory, or click on the "buy" button to immediately secure the purchase. To complete the transaction, the next step is paying online with a credit card, or contacting one of AML's representatives to pay by wire transfer or cash. There is no minimum purchase requirement, and with multiple FOB points around the country shipping is made easy.
For more information:
PalletBid.com/American Merchandise Liquidators
15810-A Highway 59
Foley, AL 36535
Tel.: 251-970-1100
Website: www.PalletBid.com