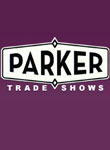 Parker Trade Shows is about to celebrate its 30th anniversary, which is great news for Southwest retailers. Growing from a single show, Parker Trade Shows now hosts four shows per year, with exhibitors offering everything from fine jewelry to apparel, home goods, fashion bags, handmade crafts and more. The upcoming show this month runs June 27–29 at the San Antonio Event Center.
"Craig and Margaret Parker started the show 30 years ago," says Rock Jacobson, general manager. "They were exhibitors at another show and wanted to do something different. It started as a fine jewelry show at first, and grew from there." According to Jacobson, Parker Trade Shows have benefitted from the strong Texas economy. While the rest of the country has suffered from the hangover of the recession, central Texas has experienced double-digit growth, thanks to rapid expansion in the energy sector.
High quality vendor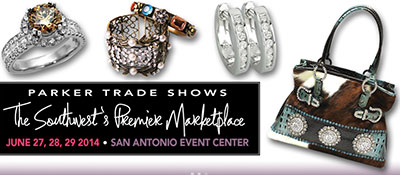 From a buyer's perspective, one of the most powerful advantages to a Parker Trade Show is the careful thought that goes into the overall vendor mix. The company, "tries to limit the number of same products, so there isn't overlap," Jacobson points out. This means there is a waiting list for some product lines, and the organizers strive to find high-quality vendors with the best merchandise, to achieve a nice mix of different products. "We have a lot of fine jewelry manufacturers that bring in loose stones, so retailers can create private labeled lines," Jacobson explains. "We are about 50 percent jewelry." Overall, Jacobson says the average attendee at a Parker Trade Show event has greater disposable income, and in many cases this is the only trade show they have access to. This allows the shows to attract a higher quality vendor.
 
Show details
"We are a limited show in that we have only 270 booths," Jacobson notes. "The limited competition means there is unlimited potential. For wholesale buyers, we're the only market that services central Texas, so this means they don't have to go to the national shows to get access to some of these products."
About 130 companies typically participate in a Parker show, and attendance is free to wholesale buyers. Parker Trade Shows also offers pre-show invitations to vendors, so their best customers can arrive two hours before the doors open to attendees. Each exhibiting company is limited to 20 "Elite Golden Access" passes. The shows run over weekends, from 11 a.m. to 6 pm Friday, and 10 a.m. to 5 pm Saturday and Sunday. Accommodations are available at nearby hotels at discounted rates for vendors. Future shows are scheduled September 19–21 and November 21–23.
Parker Trade Shows
206 Lido Street
Austin, Texas 78734
Tel.: 512-261-4223
Website: parkertradeshow.com