By Christian Kratsas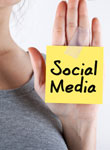 The breakneck pace in which social media evolves can leave you feeling left in the dust. Even after learning about pins, likes and shares, there is always something new. Let's look at some quick social marketing tactics you can put in place today.
1. Use Place Pins to put your store on the map
Place Pins plot your beautiful products and inspirational items on a map, so your customers can find your store with ease. Most Pinterest users take advantage of Place Pins when planning travel or noting places they have visited. The good news is that they can be just as useful for local retailers.
To enable Place Pins, you have to add a map to a given board. Choose the board, click edit, and under "Add a map?" click yes. Pins from your board will now appear on the left with a large map to the right. It's easy to transform existing pins into Place Pins once you add a map to your board. Just click on "Add a place" and type in your store's location. When a potential customer clicks on your pin, they will see a location on a map below the pin. If you have a brick and mortar store, your customer can see your exact location on the map. From there they can visit your store to purchase the item they've pinned.
According to CNET, 75 percent of Pinterest use happens through mobile apps, which makes place pins even more valuable. When a potential customer clicks the map from their mobile device, their GPS will open automatically. From there they can find clear directions to your store and make a visit, all from one pin.
2. Boost posts related to sales, new arrivals or store events
There are plenty of advertising options available on Facebook, but it is hard to determine where to start. Facebook boosted posts is one of the best options to try out. By boosting a post on Facebook, you have the ability to engage your existing audience while driving new customers to your page. So you're probably asking, why should you pay to boost a post if Facebook is free to use. Even though they hold the throne as king of social, Facebook's ever-changing Newsfeed algorithm makes it harder to reach more than 20 percent of your fans with one post. That's why boosting important posts is a great way to reach a larger audience with a minimal investment.
The easiest way to boost a post is to navigate to the bottom of the post you wish to boost, and click "Boost Post." Select a budget based on the amount of people you wish to reach, and then click "Boost Post" again and you're finished. If you wish to reach most of your fans, select a budget that covers the amount of fans that like your page. You should boost posts related to sales, new arrivals, store event invitations and contests. These types of posts can produce a direct return on investment, and therefore pay for themselves. It is important to post organic conversational content, in combination with paid promotional content, to reach a broader audience.
3. Ramp up your following on Instagram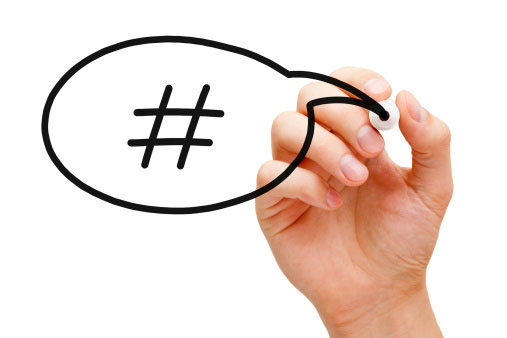 Unless you are a secret hobby photographer, you want people to see your photographs. That's why it's important to build your fan base on Instagram, just as you did with Facebook, Pinterest and other networks. Beside your eye to select the perfect filter, there are other tactics to help you succeed on Instagram. Adding hashtags to the description of your posts is a quick and easy way to get in front of more potential customers. You can start by following other similar businesses and industry leaders to see what hashtags they are using. Once you get an idea of what works for their stores, then you can begin thinking of ones on your own. If you are a women's boutique, you can use terms such as #SummerFashion #BohoChic or #Shopaholic.
Search for a hashtag to gauge its popularity. If you can scroll multiple times after searching one hashtag, then you know it is popular. Use popular hashtags if you want your content to reach a larger audience. If you'd like to keep it local, then stick to hashtags that only pertain to your location. If you're a Pittsburgh retailer you could use terms such as #ShopLocalPittsburgh, #LetsGoPens or #ILovePgh. Keep an eye on the hashtags that help your post gain the most likes and followers, and craft the perfect combination. It is okay to use more hashtags on Instagram than other social networks. Choose four-six hashtags that are the most popular for your business, and use them after the description of your post. Don't forget to change up your hashtags in time to follow what is trending.
Now you have something fresh and fun to add to your existing social media strategy. Experimenting with Place Pins, Boosted Posts and hashtags is enough to excite your following and attract new customers to your store. They will be so impressed that your store keeps up with the latest social media trends that they will continue to keep up with you.