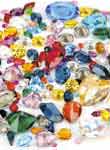 Parker Trade Shows are upscale cash and carry shows held quarterly at the San Antonio Event Center in San Antonio, TX. Each show attracts 7,000 to 9,000 qualified retail buyers, and hosts from 250 to 300 designers, wholesalers and manufacturers. Quality merchandise is available in several categories, including fine jewelry, costume jewelry, accessories, home décor and gifts.
Upcoming trade shows are scheduled for September 20-22 and November 22-24, 2013. Shows also will be held in March and June 2014. Margaret and Craig Parker own and manage the events, and were trade show exhibitors prior to launching Parker Trade Shows in 1985. From their experience, the Parkers created a vision to inspire trust and establish a relationship with each of their exhibitors.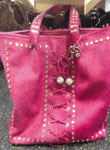 Along with a conveniently located venue and creative advertising to over 100,000 prospective buyers, the Parkers offer vendors a personal touch. "We offer refreshments when they set up, and we have loaders to help them unload their goods," says Margaret Parker. "Most of our people have been with us for many years, and we are always looking for new vendors and products to bring in as well. Our exhibitors love the beautiful city of San Antonio and the River Walk, and September and November are great months to come here to mix business with pleasure. There is so much to do, and the weather is great."
Parker Trade Shows draw active buyers to events
"Our main focus is to save the local retailer the time and expense of traveling to other regions," explains Parker. "Many of our buyers come from Dallas, Corpus Christi, San Marcos, San Antonio and the border towns. We offer retailers everything they can get at other shows. We have costume jewelry suppliers, where buyers can pay as little as $1 to $5 for an item, as well as fine jewelry from Rolex to diamonds," she adds. The show is strictly wholesale and is not open to the public. There is no admission charge for tax ID holders, and parking is free.
For more information:
Parker Trade Shows
Tel.: 512-261-4223
Website: www.parkertradeshow.com