by IvyLee Rosario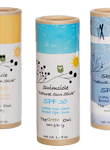 When Stephanie Anliker took over The Green Owl almost three years ago, she vowed to continue creating natural, high-quality products that would be affordable to everyone. With ingredients including botanicals, essential oils, charcoal, and Shea butter, these products provide impactful results without the harmful chemicals found in many beauty and skin care products used today. "These items are formulated with simple ingredients, sustainable packaging, and have a story to tell," Anliker says.
The story, continues Anliker, comes from a tribe in Ghana, where the Shea nuts are harvested, and the Shea butter used in all The Green Owl products is created. The tribe's not-for-profit company returns 100% of the Shea butter proceeds back to the women of the tribe.
Shea butter is included in Skinsicles, solid lotion sticks that come in recyclable push up paperboard tubes, and are Green Owl's number one seller. Also top sellers, a range of lotions that come in an eight ounce pump bottle, and a line of bar soaps that are blended with organic natural botanicals, clays and essentials oils, all handcrafted and hand stamped.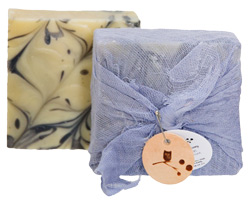 "This business started out with just five items when I first bought it, and now we are heading into our third year," says Anliker, "we have revamped the line and it has grown to cover 78 SKU's in this short amount of time."
"I wanted to create a line that was simplistic and natural," offers Anliker. "I wanted people that didn't make a lot of money, average people, to be able to afford a premium product at a not out of reach price point. I vowed that money would never be an obstacle when developing my line. I wanted to show that customers do not have to buy carcinogenic products or put hazardous products on their bodies."
All of the products are sold in packs of six and come with display options of either cash wraps or floor displays available. Master packs are sold in quantities of 48 and the cost varies on the amount ordered.
In the future, Anliker says she is developing a lifestyle line that will launch in January 2016 and will feature recyclable products for sustainable living. With a presence in close to 400 retail locations in four countries within the last two and a half years, The Green Owl is an unstoppable organic force. For more information and a better look at the products, visit www.mygreenowl.com.