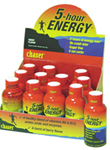 Difficult economic times make for difficult challenges, but one company helping others weather the storm is Price Master Corp. Based in the heart of New York's busy wholesale district, Price Master not only carries more than 3,000 fast selling items in stock, but the company also prides itself on customer service. It's what keeps old customers coming back and new ones signing up daily. "Our main source of new business is through referrals, and we choose to continue to invest in making our customers delighted to do business with us," says Nahid Najimi, marketing manager at Price Master. "Many of them refer us to their friends and business associates, and that's how we grow," she says.
Launched in 1990, the company went from catalogs to online in 2000, and then completely revamped its website five years later. Pricemaster.com is now set up to handle high volume traffic, with new features in place and more being added constantly. It's this dedication to service and availability that keeps the site popular and growing. "Initially the website was static and difficult to maintain," Najimi says. "Now we're able to continuously update the content with up to date product and pricing information. We've added new features over the years, and more are on the way to better serve our customers. We're dedicated to building long term relationships with our customers by providing high quality service at competitive prices," she adds.
Price Master is a national distributor selling to wholesalers, rack jobbers, cash and carry outlets, convenience stores, gas stations, dollar stores, and many others. The company offers an extensive product line in categories such as general merchandise, health & beauty aids, OTC medicine, energy products, c-store items, batteries, lighters, condoms, household products, cigar and tobacco accessories, novelty, automotive, and much more. "Unlike most other wholesale websites, we actually stock the products that we sell, and our customers experience product availability rates of over 95 percent," Najimi says. "Our customers rave about us because we are able to consistently deliver what we promise." Among the brand name products available at Price Master are Tylenol, Advil, Trojan, Colgate, Bic, Chapstick, Kodak, Duracell, Energizer, Panasonic and hundreds more. For example, Price Master has Airwick brand air fresheners in an aerosol can for only $11.50 per dozen. In the same category, the company carries carded air fresheners, perfect for gas stations or car washes, for only $28.50 for a card of 60.
Price Master is able to be so reliable due in part to its 100,000+ square foot distribution center, operated by more than 40 dedicated and experienced employees. The company was started in 1988 by Najimi's father, who still runs it today. "He's always been a businessman, always working for himself," she says. "He started out selling electronics and videotapes, first locally and then expanding across the U.S. by catalogs." Price Master now gets the bulk of its merchandise from both manufacturers' surplus, and overseas suppliers. "The importers contact us when they have excess inventory, so we get it at a very good price we can pass along to our customers," Najimi says.
Minimum orders from Price Master start at only $200, and there is a discount available for first time buyers. The company delivers freight free within a 50 mile radius of New York City for orders over $1,000, and there are other free freight programs for the rest of the country. Price Master uses common carriers, UPS and DHL for areas outside their delivery area. "If we get an order before 12 noon eastern, we can ship it that day," Najimi says. "Larger orders, or those received after noon, will ship the next day." Interested buyers need to apply for a web account and get approved before they're able to view the full product offerings and pricing, but once approved, they'll be able to see pricing and order online. "More and more of our customers are realizing the convenience and benefits of using our website to get information about products, prices, and even place orders," Najimi notes. "Our retailers can reasonably expect margins of 75 to 100 percent and more," she adds.
Currently, Price Master is seeing a lot of interest in energy products, functional beverages and herbal supplements. Ed Hardy branded products, "are also making a lot of noise," Najimi says. "The new products that we carry are brought in at the recommendations of our customers," she adds. "Since they are out there in the market and get direct consumer feedback, we rely on them to enable us to keep our product variety fresh and profitable." Najimi says recent economic difficulties affected everyone, and eventually trickled down to impact her customers, which in turn impacted her business. "Yet with every challenge there is opportunity, and we know that people who have been facing difficulties in their lives and businesses try to find alternatives and solutions to their problems," she says. "When faced with slower sales and rising overhead costs, our customers find it necessary to search new and profitable products to try to make up for the shortfall. That's where Price Master adds value to the equation and truly becomes their profit connection, by offering thousands of profitable products."
For more information:
Price Master
57-07 31st Avenue
Woodside, NY 11377
Tel.: 718-626-7779
Toll Free: 800-538-3873
Website: www.pricemaster.com