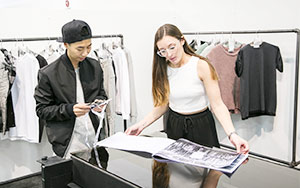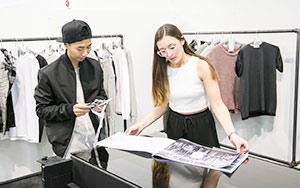 PROJECT, the leading menswear trade event platform organized by Informa Markets Fashion — host to premier fashion trade events including, MAGIC, COTERIE, and SOURCING at MAGIC — announced a return to in-person events in the second half of 2021 with refocused business and merchandising strategies aimed at better convening target market segments and evolved industry needs.
Inspired by recent global trends that align men's and women's markets, PROJECT will now unite the entire contemporary market to feature both men's and women's brands. With a fully revised show floor layout, apparel will be merchandised alongside footwear and accessories. Buyers can expect to see an updated assortment of merchandise apparel categories such as Sportswear, Contemporary Collections, Denim, Activewear, Loungewear, Tailored, Outerwear, as well as the return of PROJECT'S renowned streetwear community, NOW. PROJECT will also feature seasonally updated onsite "curations," such as Made in the USA, Minority-Owned, and Sustainable brands.
This new approach will debut at PROJECT: Miami on July 10-12 at the Fontainebleau Miami Beach in Florida. Guided by Informa AllSecure and delivering a curated point-of-view in a new venue, the event will feature a global collection of men's and women's contemporary brands, drawing an audience of influential retailers eager to shop new collections for the upcoming and immediate seasons. PROJECT: Miami will be located at a nearby destination: Miami by COTERIE (www.coteriefashionevents.com/destination/en/home.html), Informa Markets Fashion's recently announced women's resort wear and swimwear market event. While PROJECT: Miami will feature men's and women's contemporary brands with price points ranging from mid-market to premium, destination: Miami by COTERIE will showcase elevated women's resort wear, swimwear, and vacation-inspired apparel, accessories, and footwear spanning contemporary, advanced contemporary, and affordable luxury price points.
At PROJECT Las Vegas on August 9-11, PROJECT will be joined by sister events, MAGIC Las Vegas — the trend and young contemporary market event, along with SOURCING at MAGIC — the sourcing and supply chain market event. Servicing the global fashion community with multiple market segments in a singular location, these three co-located events create one of the largest, most comprehensive marketplaces for connection and commerce in the United States. To learn more about PROJECT's events, visit: www.projectfashionevents.com.