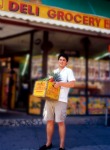 Both morning and evening commutes are a peak time for super heavy users of convenience stores to visit, while moderate and light users tend to visit more during the evening commute. That's according to new research on convenience store business by research company The NPD Group.
NPD's Convenience Store Monitor, which tracks the consumer purchasing behavior of more than 51,000 convenience store shoppers in the U.S., identifies super heavy users as those who visit c-stores an average of 22.0 times a month, heavy users visiting 9.6 times a month, moderate shoppers visiting 5.0 times a month and light users with 1.9 times a month.
NPD's research shows a quarter of heavy c-store consumers visit such stores during the evening commute, while 20 percent visit during the morning commute. These shoppers tend to buy sweet snacks in the morning and cigarettes and alcoholic beverages in the evening, the findings showed, and dairy products are popular during prime time with heavy c-store shoppers. "The amount of traffic and dollars attributed to higher frequency groups continues to distinguish their importance to the industry as a whole," says David Portalatin, convenience store analyst at NPD. "However, opportunities exist to convert light and moderate to more visits, and food and snack purchases."
The full story from NPD, along with a chart showing day-part usage, can be found HERE.