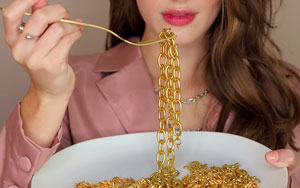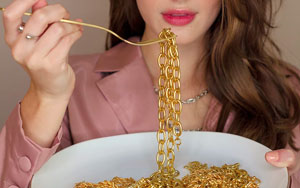 The COVID-19 pandemic has given so many people around the world time to think about the important things in life and what we really need in order to survive. While some have kept these realizations to themselves, others are taking action. One entrepreneur created a brand new jewelry line as a vehicle to support women's empowerment.
"I have personally always had a passion for women's issues, but never sought out the opportunity to have a direct impact. BOUV The Label was born in August 2020 to help fight for equal opportunity and do so through three non-profit beneficiaries. I hope that my small brand, which was created on the foundation of change, inspires others to begin a passion for an issue and either find or create an avenue to help," the Founder of BOUV The Label, who wishes to remain anonymous, said.
Subtle Pieces to Complement the Bold Woman
Named after style icon Jackie Bouvier (Jackie Kennedy Onassis), BOUV (www.bouvthelabel.com) is a gorgeous jewelry collection that offers on-trend necklaces, earrings, bracelets, rings, and more at affordable prices. The brand's pieces are plated with either 18K or 24K gold, giving the ultimate shine on top of brass, stainless steel, or sterling silver.
According to the Founder, BOUV The Label is constantly working alongside women who are working for the three non-profit beneficiaries to design pieces that will bring confidence to women everywhere. This new year is expected to bring many new and exciting jewelry items to continue their mission.
Supporting Non-Profits with Every Sale
BOUV donates ten percent of every sale to three non-profit organizations that fight for women's social, economic, and political rights while also supporting the women of the next generation. These non-profits include Project Glimmer (www.projectglimmer.org), She Should Run (www.sheshouldrun.org), and Girls Inc. (www.girlsinc.org). On top of donating ten percent from each sale, the company is also cautious when it comes to product waste. When the brand has unsold inventory, instead of being thrown away, they are donated to young women in underprivileged communities to be worn boldly as they work for a bright future.
The Founder chose these three non-profits because they work daily to accomplish the very things BOUV was founded on. Each of these organizations aid girls in underprivileged communities by providing mentorship, counseling and career guidance services. The brand is working with the three beneficiaries to be able to donate a portion of every sale to further their ability to help young women everywhere.
"BOUV was launched in the midst of this global pandemic with the sole purpose of being able to advance women's empowerment and fight for equal opportunity. The year 2020 is the only year BOUV has ever known, so our hope is that it can only go up from here. Our impact footprint will continue to grow as our world heals," The Founder said.