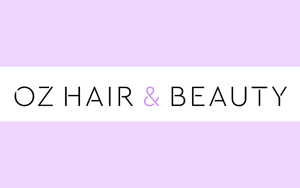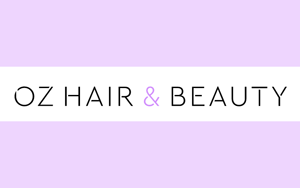 2020 has proven to be a challenging year for brick-and-mortar retailers — but for those with strong ecommerce roots, the challenges were a little less difficult. Some online businesses even saw a huge increase in revenue and are doing quite well. Two Sydney brothers did just that and saw the turnover of their small family online business double to $4 million a month this year alone.
Founded by Anthony Nappa in 2012, and later joined by his brother Guy Nappa, Oz Hair & Beauty is one of Australia's leading and fastest-growing online stores for premium hair, beauty, and skincare products. The business has grown exponentially, even during the shutdowns and heightened social restrictions. The family heritage lies in their Sydney hairdressing salons, with parents Elio and Vanessa having owned and operated the OZ Hair flagship location in Sydney's Queen Victoria Building for the last 30 years.
Redefining Their Business Model in the Wake of COVID
"COVID-19 was very instrumental in altering our business processes," Guy Nappa, Operations Director at Oz Hair & Beauty, said. "The sudden and unexpected influx of orders caught everyone by surprise and was a wake-up call that we were underprepared for. We were forced to change what we did in order to provide the same level of service our customers are used to."
Their business was never forced to shut down and consumers who normally did not shop online, started to because of all the closures and restrictions. As things got busier, the business started hiring more hands on deck so that the current staff would not be burdened with the extra workload. They changed their thinking process to be able to continue to provide their customers with great experiences, which is what ultimately led to their growth.
Rapid Growth After Store Closures
As self-care brick-and-mortar retailers and salons around the country shut down, Oz Hair & Beauty experienced a 200 percent increase in purchases in April 2020, compared to April 2019, according to a press release. Since the shutdowns, the company has grown its skincare division — bringing on eight major skincare brands including Murad, Payot, Medik8, Aspect, ASAP and Cosmedix. The platform now carries more than 400 brands across hair, skincare, and beauty.
Since April, monthly transaction volumes have averaged 39,500 across Oz Hair & Beauty and Above the Collar, a men's grooming store launched in January 2020 by the brothers. April has been the biggest month to date, with 47,000 transactions across both sites. Additionally, the company now averages 533,000 unique visitors each month.
Growing & Maintaining Their Customer Base
Oz Hair & Beauty has been looking at innovative ways to help customers shop during social restrictions, for products that they might normally purchase in store. In September 2020, they launched an advanced virtual makeup sampling tool to help customers 'try' products from home.
Anthony and Guy believe their strategic online trade has been one of the most significant factors in their success during the pandemic. Strong customer service and ongoing communication were crucial to their growth. Customer service live chat availability was extended on the websites to address customer queries promptly, and there was also a greater focus on personalised marketing automation to deliver a tailored customer experience.
"As a company, our goal is to keep the changes we've made. The pandemic has set a new benchmark not just for us, but for eCommerce in general. We are not at the finish line. We are just getting started. While it's good to reflect on what's been done, there is a lot more low-hanging fruit that we have yet to tackle. Being able to hire during the pandemic was very rewarding and we don't want to reverse any of the positive changes we made during this time," Guy said.