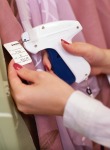 With consumers spending more freely again, retailers so far have avoided the profit-eating discounts that prevailed during the recession, Bloomberg.com reports. Stores have kept supplies tight, forcing shoppers to pay up for popular gifts like toys, outerwear and sweaters. "I'm not seeing many deals," said one mother who paid full price for a baby toy from a Toys "R" Us pop-up store in Manhattan recently. "I would have expected bigger discounts at this point."
Wal-Mart, the world's biggest retailer, has raised prices on hundreds of toys, and Saks Inc. has cut back the duration of some promotions and applied them to fewer brands than in 2009, Bloomberg says. While discounts of as much as 65 percent could still be found at some U.S. retailers on the last shopping weekend before Christmas, others were holding the line at 40 percent.
The full story, including analysts' updates on how they believe it will all shake out, can be found HERE.