by Jon VanZile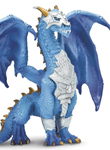 Safari Ltd. is excited for the summer season for many good reasons. The company recently introduced a few new products that have its customer base of gift shops buzzing, says Stacie Beavers, Account and Market Development Manager. "Our Wild Safari Prehistoric World Yutyrannus was named by one of our Facebook fans as the dinosaur of the year," Beavers says. "Our new Guardian Dragon and Cave Dragon have our fans fighting over which one is their new favorite."
Safari specializes in educational toys and figurines for the gift shop market, including museums, zoos, and other venues. The company was founded in 1982 and shortly afterward signed an agreement with the Carnegie Museum of Natural History to make authentic, scale-model dinosaurs. Since then, the product line has expanded to include all sorts of figurines, including dragons and new wildlife figures.
Besides the new products, Safari is also expecting a healthy season this summer. "The economy is on the rise again and people are starting to buy more consumer goods," Beavers says. This will hopefully translate into increased sales of products that children "will want to take outside and play," she predicts.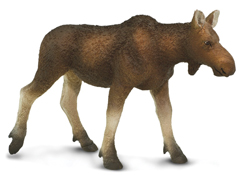 Safari is also dedicated to supporting retail customers with special programs. According to Beavers, the company's "toy gurus" are available to help retail customers decide which products to order and provide help with display and other merchandising advice. "We offer programs throughout the year, so it is important to keep in contact with your assigned toy guru," she advises. "And you should be signed up for our newsletter. It is important for us as a company to help our customers grow, as we hope to grow along with them."
Buying Products
Safari products are available to view and purchase online or through the company's catalog. When retail customers open an account with Safari, they are assigned a toy guru to act as a sales rep. Many of the products, including the new dragon and dinosaur figurines, offer a 100% mark-up at the retail level. Safari Ltd. has a $100 minimum order with free freight available in the United States. Call the company for additional details on ordering and setting up a wholesale account.