For onl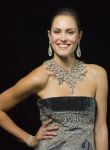 ine retailers, it's no longer enough to simply offer desired products at attractive prices. In this day and age of social media, it's of paramount importance that businesses communicate and interact with their customers online. Its all about communication and innovation–such was the takeaway from a presentation by Tory Burch and Steve Sadove, Saks Fifth Avenue Chairman and CEO, at Retail's BIG Show this week.
"The reality is, when there is innovation, consumers still want it," said Sadove with regard to the struggle of apparel to compete for consumer attention during the current electronic gadget craze. "In the end, it's about innovation and product. That's what we need to keep vibrant."
The discussion panel focused particularly on the importance of social media to retailers, as well as how to balance social media interaction with the customer's need for privacy. If consumers have a love for a company's product, Burch and Sadove explained, it could be in that company's best interest to reciprocate that love. Sites like Facebook and Twitter allow business to have a stronger online presence than ever before, and to interact directly with customers both individually and as a group.
These sites can be used in addition to a company's own website. They also allow users to generate their own content, which can then be put into action to benefit the company and its brand. Coca-Cola, as an extreme example, currently boasts a Facebook page with more than 4 million visitors—and the page itself is not even run by the company. Rather, it was created and is maintained by fans of Coca-Cola's brand and products.
As a perfect example of the exciting new ways that social media have impacted the retail business, Burch stated that when she posted to Twitter in an airport recently about how much she hates taking off her shoes for security checks, and speculated about designing travel socks, she was flooded with positive responses from her Twitter followers. As a result of this exchange, Saks plans on rolling out a line of travel socks by the end of the year.