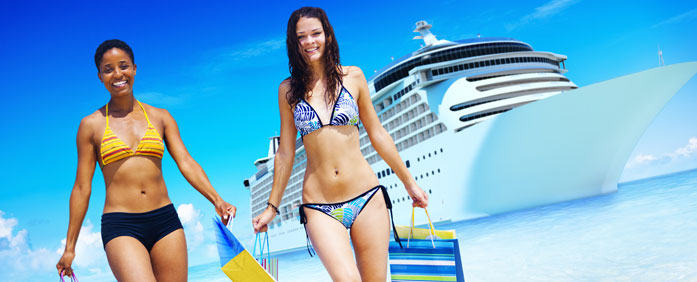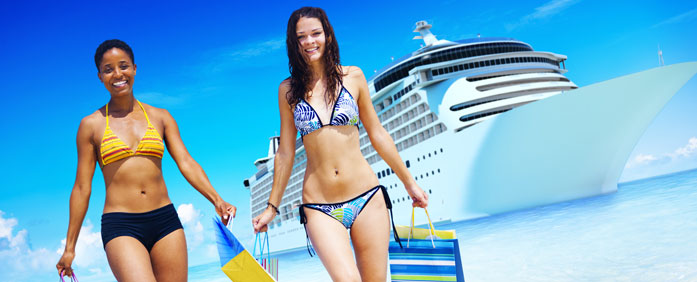 The U.S. novelty, souvenir, and gift industry includes about 23,000 stores with combined annual revenue of close to $16 billion. According to First Research, "The profitability of individual companies depends on effective merchandising and the ability to generate store traffic. Large companies have advantages in purchasing, distribution, and marketing. Small companies can compete effectively by selling specialty products, providing superior service, or delivering a unique customer experience."
The summer souvenir selling season is a whole different ball game than the rest of the year. Summer means family road trips, weekend getaways, and vacations abound. July is the most popular month for traveling, as 51% of Americans plan to vacation then, with August as a close second and June trailing third. This means summer is the heart of souvenir selling season. Heat up your summer sales by following these tips:
Choose the Right Products
Of course, having the right products makes all the difference. Souvenirs are rarely planned purchases. Travelers buy on impulse when they see something that they need, that catches their eye, that reminds them of the area, or that they want to gift to a loved one at home.
Everyday Products
Stocking everyday products in your souvenir or gift store may be counter-intuitive. But, many travelers pick up items they forgot to pack. Others want to make sure their purchase is an item they will make good use of, instead of placing on a shelf. Sunglasses and accessories are popular options, as are beach towels, swimsuits and coverups, and sweatshirts.
Branded Merchandise
Make those everyday items even more appealing by branding them with your store's location or local tourist attraction. Many souvenir shoppers collect specific types of branded products wherever they go, some search for a gift to bring home. Coffee mugs and shot glasses, picture frames, magnets, and keychains are all go-to options.
Handmade Items
Between the 1970s – 1990s, mass-produced souvenirs, like we mentioned above, were the top sellers. Symbols like the I 🖤NY logo sparked this trend. Customers wanted affordable products as proof of travel. But, as Instagram selfies partially replace the need for postcards, some shopper tastes are changing too.
Selfies offer immortalized moments and social media bragging rights, but travelers still want something tangible to bring home. Sometimes that is still a mass market t-shirt, but sometimes the memento is something specific to the area or attraction. Jewelry, sweets like chocolate or taffy, foods like jams and jellies, and coffee are all popular souvenir items you should source from local or homemade vendors.
Switch Up Your Store Displays
In the February issue, we covered Merchandising 101 with need to know terminology and best practices. Put those tips to work for you this summer by refreshing your layout. If one product isn't selling particularly well, move that product to another display and surround it with different merchandise. If your store gets really crowded, you might even want to have some of your favorite or best-selling items in two different places, to ensure no shopper misses out on finding it.
If nothing else, be sure to change up your window displays and the first display customers see when they walk into your store at least once a week during the busy souvenir season. Windows should always reflect in-stock products. The displays at the front of your store should highlight new and seasonal merchandise.
Partner With Other Businesses
The other part of selling more souvenirs is getting more traffic in your door. A great way to do that is by building a referral network with other local businesses. Lauren Demarest, founder of Sweat Vacay, a boutique fitness center in a tourist destination town, says that she loves partnering with local shops. "We are always looking for ways to enrich our guest's experience. And if your shop includes authentic and fun finds, we'll always recommend our favorite little spots to find artisanal treasures and great gifts. Some of our go-to's are places that sell handmade shoes, handmade bags, or postcards featuring shots by local photographers and artists. And we always know where to find a funny magnet, too"
In addition to partnering with fitness centers, network with hotels, restaurants, and local attractions. Provide these businesses with promotional cards offering discounts to the shoppers they refer. You'll get more traffic, and the other businesses will benefit from offering a deal to their customers. I recommend tracking which coupon cards you provide to each business with a stamp or serial number so that you know who is sending customers your way.
Choose an Optimal Pricing Strategy
In just about any retail environment, price is the ultimate factor in deciding whether or not to purchase. Pricing is extra important with souvenirs since they are typically impulse purchases. Make sure to scout other souvenir stores and local retailers to get a sense of their prices. You don't need to offer the lowest rate, but you need to be competitive. For smaller products and items that are popular as gifts, consider using a BOGO pricing strategy such as buy one, get one 50% off or buy two, get one free. This will help boost your average sale amount and move merchandise faster.
Make it Convenient to Buy
Another consideration that is pretty unique to traveler souvenir shopping is getting the product home. This is especially true for tourists who flew in on a plane and have to pack their souvenirs into a tiny carry-on luggage. Don't let shoppers fear of zipping their suitcase prevent you from making a sale. Whenever possible, offer free shipping. Mail the product to the customer's home so that it's waiting for them when they arrive. Also, make sure to stock your store with small and light objects that can easily be stuffed into a suitcase.
More important than the products you sell or how you display them is the service you provide to shoppers. Travelers on vacation are looking for convenience, a relaxing experience, and to be delighted. Follow these tips, and prepare to have your best summer selling season yet.