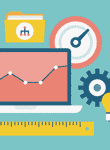 By Anica Oaks
For an e-commerce website, achieving a high search engine ranking is often exceptionally difficult. How can you differentiate your website from competing websites that sell similar products? How many hundreds of words do you need to write for your description of a blue widget so Google will consider it better than some other company's blue widget? In this article you will see a series of highly actionable SEO tips that you can utilize right now to improve the search engine ranking of your e-commerce website – and quickly.
You can influence the SEO of your own website, or other website owners can influence your website's SEO. The term "on-page SEO" represents the elements of SEO that take place on your website—the elements over which you have the most control.
Content is King
In 1996, Microsoft CEO Bill Gates wrote an essay titled Content is King. In it, he predicted that content would ultimately be the major factor that influenced web-based transactions. Gates was correct. The phrase "content is king" is an oversimplification of course; great web content means little if no one sees it. However, great content excites users, encourages them to remain on a website and browse, makes them want to share links with their friends and ultimately can turn them into paying customers.
Sometimes, a great product can almost sell itself. If you have something that satisfies a need, and no other seller has anything quite like it, the product itself may be all the content that you need. If you resell products, you'll have to work a bit harder than that because you need to give customers a reason to choose you over your competitors.
Case Study: Woot.com—the "One Day, One Deal" website that debuted in 2004, had an ingenious solution to the problem of gaining notoriety as a reseller. Rather than offering a vast marketplace of products, Woot.com offered just one deeply discounted deal per day—along with a highly entertaining product description. People often checked the website daily just to read the product descriptions. More importantly, though, they wanted to know what "that day's Woot" was.
What can you do to make your content stand out? Even if you don't have an idea as wildly creative as Woot.com had in 2004, you may still be able to publish content that people find valuable. Research projects, information for troubleshooting, and detailed product photos are all excellent ways of luring potential customers to any e-commerce site.
Keyword Usage
Google is better than ever at processing natural language. For that reason, it is possible for a website to show up for a search term such as "bridal boutique" when the website's text only mentions "wedding dresses." Google recognizes the user's intent, so keyword usage, though important, doesn't matter quite as much as it did in the early days of the web. However, a website still needs to contain text, or Google and other search engines will have very little to index. A text article has to contain keywords in order for search engines to index it properly.
When you write content for your website, write with keywords in mind. Think about the search keywords that a user would probably type if he or she wanted to find content just like yours. Then, simply write your content in a way that allows those keywords to fit naturally. Don't forget to use synonyms and variations of an article's primary keyword phrase. Also consider that a user's search keywords reflect where he/she is in the buying cycle. Think about that when you write.
When you're nearly ready to publish a new page, you may find it helpful to look at its source code. In many web browsers, you can view the source code of a page by pressing Ctrl+U. When you view a page's source code, you're seeing the page as a search engine would. Read the page. View all of the code—including the page's HTML title tag, image alt tags and navigation elements—and ask, is the article's main topic obvious?
User Experience
When you're the designer of a website, it's very hard to analyze your work objectively because you can't see the website through the eyes of an actual user. Designing a website with readable typography, clear menu headings and no obtrusive advertisements is a good start toward a great user experience.
To optimize the user experience of your e-commerce site more thoroughly, try enlisting volunteers to look at your website and provide honest comments. Alternatively, try a session recording solution such as Mouseflow or FullStory. Session recording software gives you a chance to see what your website looks like through the eyes of your visitors. Where do their mouse pointers linger when they visit? What aspects of your site's design could potentially confuse people? Why do some people click "Add to Cart" and then leave without buying? Recording users' sessions can help you answer these questions.
Off-Page SEO
As you might suspect, off-page SEO represents events that can influence your website's search engine ranking, even though they take place on other websites. The most common form of off-page SEO is a link to your website from another website. As you're about to see, though, you may have greater influence over off-page SEO than you think.
Link Earning
Many people use the term "link building" to refer to the process of gaining links from other websites. This term came about when webmasters realized that manipulating Google's PageRank algorithm was actually somewhat easy. You could achieve high rankings on Google by simply creating a portfolio of "junk" websites that all linked to your "money" website.
Then, you'd create a secondary portfolio of "junkier" websites to link to the "junk" websites, further reinforcing the value of every website under your control. There was no better way to gauge the quality of a website than by looking at the quality of its inbound links, but Google needed to do something to prevent obvious manipulation.
Google instituted the new "Penguin" algorithm in 2012 in an attempt to combat link-based spamming. Now, webmasters that create artificial links pointing to their "money" sites risk having those sites penalized—or even removed from Google's index.
Inbound links are as important today as they ever were before. However, because you can't build them yourself or buy them without running afoul of Google's guidelines, they are much harder to get. It's better, therefore, to think of link building as link earning instead. The best way to attract high-quality inbound links is to produce great content that people want to share. In addition, it takes little effort to reach out to authority sites in your field with quality content that links back to your site.
Social Media
Have you created social media profiles for your business? If applicable, have you claimed your business's pages on Yelp and other directories? Typically, social media pages rank very highly for their primary keywords. When your business is new, for example, your Facebook page may rank above your website's home page when someone searches for your brand name.
Taking control of the social media pages relevant to your business gives you an opportunity to communicate with customers directly. In addition, you can take advantage of the sharing features on social media by engaging your customers with interesting content. Every time a customer shares your content, he or she essentially becomes an ambassador for your brand.
Staying on top of social media and directory pages also gives you some power to manage the reputation of your business. Every time you gain control over another page that mentions your business, you push the pages that you don't control a little further down on Google's search results pages. As a page's ranking decreases, the likelihood of anyone ever seeing it also decreases.
You have more power to affect your website's search engine ranking than you might have realized. Start by creating great content. Next, structure your website to make your best content as easy to find as possible. Finally, get the word out to earn links. The results may surprise you.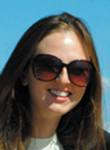 If you need a search engine marketing consultation, Anica suggests you check out Denver SEO Expert Chris Walker , who provides advice for small and medium-sized businesses.