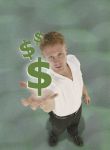 Looking to squeeze every available benefit from every purchase, shoppers are turning more than ever to loyalty programs to stretch their budgets, according to a survey by Colloquy. Some 44.4 percent of women respondents aged 25 to 49 indicated a greater participation in loyalty programs, which represents a 29 percent increase over a similar survey the company conducted in 2007. "We've definitely seen some consolidation in retail programs," said Rick Ferguson, Colloquy editorial director, who co-authored the white paper entitled, "After the Meltdown: Consumer Attitudes and Perceptions About Loyalty Programs in the Post-Recession Economy," with Colloquy partner, Kelly Hlavinka. The white paper summarizes the survey.
Colloquy, which is based in Cincinnati, completed 2,152 online interviews, asking shoppers their level of active participation in loyalty programs, and where their actions were concentrated. Despite the recession, overall consumer participation in loyalty programs has jumped 19 percent in the U.S. since 2007. All population segments; general population, affluent, young adults, core women, seniors, and emerging Hispanics, reported increasing participation in loyalty programs in the recent survey, in comparison with the 2007 survey. In addition, the new survey notes that while participation by the general population in loyalty programs rose 19 percent since last measured prior to the recession in 2007, the increase for women over the past two years was significantly higher at 29 percent, topped only by young adults, cited by 32 percent.
And these shoppers are looking to retail to help their dollars go further. For example, gas rewards from grocers have increased recently, a response to high fuel prices last year. "Though it doesn't add up to much, it makes you feel like you're getting something," Ferguson said. In fact, retail rewards were more important to respondents than to other major industry categories. Nearly half of respondents, 46.4 percent, noted that participating in a retail rewards program was more important during a recession, compared with financial services, which was cited by 23.9 percent, and travel, cited by 21.5 percent.
"You've still got to buy groceries and fuel every week," Ferguson noted. With this in mind, it becomes critical to keep shoppers loyal, even those who are scaling back during a tough economy, he pointed out. "This might be an opportunity to let them know that you are still loyal to them," Ferguson concluded. "In spite of how bad the economy has been, despite how much they've had to cut back, shoppers are still very much engaged."