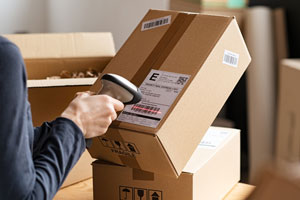 The holidays are always a stressful and busy time for retailers, especially this year with all of the supply chain delays eating away at consumer patience. Even once the holidays are over, returns start to flood in and wreak havoc all over again. Unfortunately, many smaller retailers still do not have a quick or easy returns process.
When returns requests flood in, retailers may find themselves wasting time and money that could be spent increasing sales this new year. Larger brands set the standards for simple returns, so indie retailers must follow suit by replacing outdated, complicated systems with streamlined processes. Andrew Chan, CPO and co-founder of post-purchase and tracking platform AfterShip, offers some advice for retailers on how they can update their returns processes and make it as easy as possible for shoppers.
Provide Customers with What They Need
"When it comes to returns, consumers are looking for two things: speed and convenience," Chan said. "They do not want to travel far to drop off return items and they do not want to call your customer service department to initiate a return. The best thing a retailer can do is make the returns process seamless for customers. Many companies like H&M and Carter's send a return label and return sheet together with the original package. All the customer has to do is fill out the return sheet indicating which items they are returning, pack it up, slap on the label that they already have, and drop it off at the nearest post office."
This may not always be feasible for small businesses, so another option is to provide an expansive list of drop-off locations, according to Chan. The last thing that consumers want to do is commute a long distance to return a package that was conveniently dropped off at their front door. It is best to partner with as many couriers and logistics companies as possible to increase the number of drop-off locations.
An Easy Returns Process Equals Happy Customers
"According to a study by the Baynard Institute, 11 percent of consumers abandoned carts because the return policy was not satisfactory," Chan said. "That is 11 out of every 100 customers that could have easily been saved with a better return policy. One simple thing that retailers can implement immediately is to increase the return window — 30 or even 60 days could be far too short for an online purchase. Depending on the product, it might take several weeks until the customer receives the products, they may need a few weeks of trial with the product, and then some time to coordinate the return."
A few ways indie retailers can prevent ecommerce cart abandonment is by making your return policy easy to find on the website, according to Chan. Do not hide anything in the fine print and do not use complex language. Also, do not make shoppers pay for the return. Offering free returns where a consumer does not have to pay for the shipping is the ultimate winner from their point of view. This may be an additional cost for your organization, but that is a short-term cost compared to the potential revenue that can be generated from a potential long-term customer.
Happy Customers Will Come Back
An easy return process will definitely make a shopper want to purchase from a brand again. According to Chan, it is no different than any other customer success interaction. A positive return experience can be a strong lever for building brand loyalty. On the flip side, a negative return experience can be a brand-loyalty killer that causes companies to lose potential long-term customers.
"According to a recent customer survey that AfterShip conducted, 78 percent of respondents said that they find the online return process either very or somewhat frustrating compared to the in-store return process. This sounds like a negative statistic, but the good news is that there is lots of room for improvement. Retailers can easily implement many of the aforementioned improvements to enhance their return experience and win more brand loyalty."