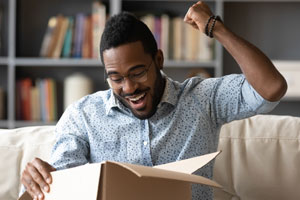 by Greg Alvo
In the past decade, subscription boxes like those offered by FabFitFun, Birchbox, and Glossybox have taken over ecommerce. In fact, subscription boxes are so popular that they have become synonymous with subscriptions in general.
This is unfortunate because merchants that want to enjoy the benefits of subscriptions do not have to launch a subscription box. Rather, they can allow customers to subscribe to their products.
Understanding Subscriptions
Subscription experiences come in many different forms. Subscription boxes, which aim to surprise and delight customers with a sampling of products, are one popular type of subscription experience. Another successful type is a 'subscribe and save' experience. This allows consumers to have products replenished on an ongoing basis. For example, a shopper who loves coffee would subscribe to their favorite merchants' coffee subscription to receive their preferred java every two weeks. Consumers love 'subscribe and save' experiences because they are convenient, less expensive than one-off purchases, and ensure they always receive their favorite products without having to worry about reordering after they have already run out.
For merchants that sell consumable goods such as makeup, skincare, supplements, groceries, beverages, toiletries, healthcare and homecare, offering a 'subscribe and save' experience can be a powerful way to help consumers get the products they need while also positively impacting the growth of a brand's business. Whether a merchant elects to launch a subscription box or a 'subscribe and save' experience, subscriptions can offer a number of unique benefits.
Reliable & Recurring Revenue
Subscription's greatest strength is that it creates reliable, recurring revenue. Because consumers purchase products on a consistent basis, merchants can accurately predict their cash flow and better sustain a profit margin. A predictable cash flow also allows merchants to return money to their shareholders, thereby encouraging new investors to get involved in the business.
Foster Customer Loyalty
Subscriptions foster customer loyalty because they offer consumers convenience and cost savings. Over the long term, subscriptions are less expensive than one-time purchases. It is common for merchants to offer 10 percent, 15 percent, or 20 percent off products purchased through subscriptions. This is on top of benefits like reduced or free shipping. Subscriptions also give shoppers back time and brain space, in which they do not have to hunt down products in brick-and-mortar stores or remember when to restock. Purchasing simply happens in the background, enabling them to focus on other experiences.
Improve Customer Acquisition to Customer Lifetime Value
Customer acquisition cost (CAC) is on the rise primarily because of increased competition online. According to ProfitWell, CAC is up an eye-popping 60 percent across the board. To survive, merchants must focus on offsetting CAC by retaining customers. Subscriptions help to achieve this goal by extending customer lifetime value (CLV) and increasing ROI. In other words, brands can acquire customers who will make multiple purchases — not just a single purchase.
Generate Better Customer Insights
Because subscriptions are delivered on an ongoing basis, merchants can rapidly generate customer insights and quickly act on findings. This creates a virtuous cycle where brands can gather subscriber information and incrementally improve their buying experience to further extend their CLV.
Subscription Commerce is Diverse
Subscriptions are one of the best ways to rapidly grow a business. While subscription boxes are an excellent experience, merchants that sell consumable goods should consider allowing customers to subscribe to their products. Both subscription boxes and 'subscribe and save' experiences drive recurring revenue, increase CLV, foster loyalty, and lead to better customer insights. Some brands like Peet's Coffee have found success by offering these two experiences.
Greg Alvo is the CEO and founder of Ordergroove, responsible for setting the overall strategic direction for the company and overseeing day-to-day operations. Greg founded Ordergroove from his apartment in 2010 with the vision of making consumers' lives easier via innovative commerce experiences.