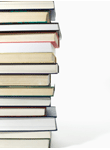 For those of you looking to face chain store competition head on, making main street retail known again, Stephen Denny's newly released novel, Killing Giants, could give you the strategic insight you need. Denny's 10 strategies for small businesses have received rave reviews. For instance, one reviewer writes, "The reader can take and use one or more of the 10 strategies that are practical, while discarding others. The book is a fast read for a business book with the strategies that the author writes about having come from real life companies and executives." Three of the strategies include:
Win in the last three feet. Leverage someone else's investment, just be there the moment the customer grabs their wallet.
Create "thin ice" arguments. Shift the conversation to places where the competition can't, or won't, go.
Fight unfairly. Learn how the underdog can turn the tables, pick unfair fights and create awkward mis-matches.
Rooting for the Little Guy
Stephen Denny recently sat down with Chief Content Officer, Ann Handley, of American Express' OPEN Forum to discuss the newly released book and its thesis: being the little guy can be advantageous when taking on larger and established competitors. Among Handley's interview questions, she inquires about Denny's storytelling style, his inspiration behind writing the book, and most importantly, what does it mean to kill a giant? In response, Denny answers, "In business, it isn't the giants, with their huge budgets and legions of employees, who hold all the cards. It's the upstarts that can pick the unfair fights, hijack the giant's big marketing expenditures and generally make life miserable for the larger competitors…" Simply, any brand can directly challenge the giant of its category and thrive and while it's inconvenient to be the little guy, it can also be a blessing in disguise. This insight into toppling industry giants came from close studying and interviewing of 70 global leaders worldwide, who have carried their fair share of competitive angst.
Changing the Way You Look at Pricing
In a recent blog post titled, "Three Things You Can Change Today to Topple the Goliath You Face," Denny claims one of these steps involves making it easier for your customers to say YES. According to Denny this means, "Changing the way you look at pricing (not just the "price") and making it easier to say "yes," particularly in these economic times." Changing the way you look at pricing could make or break you as material and labor expenses soar, such as cotton's 150-year-high at $1.90 per pound. Popular upscale chains are prepared with their high margins and strong brand to increase prices without losing customers. Independent retailers, on the other hand, could be facing a lose-lose choice as they "absorb the costs and hurt already-thin margins or hike prices at the expense of sales from strained consumers," according to a report on investors.com. Yet, Denny implores that you look at these financial and pricing difficulties in an alternate way. Ask yourself:
How can I sample myself to customers?
How many different ways can I give something of value away?
What "gift" can I give away?
Is what I do word-of-mouth worthy?
According to Denny, "The need to work smarter, with fewer resources, isn't dependent on the state of the economy or on any sense of stability you think you have in your industry." A quick read of Killing Giants could help you become the David of your industry.