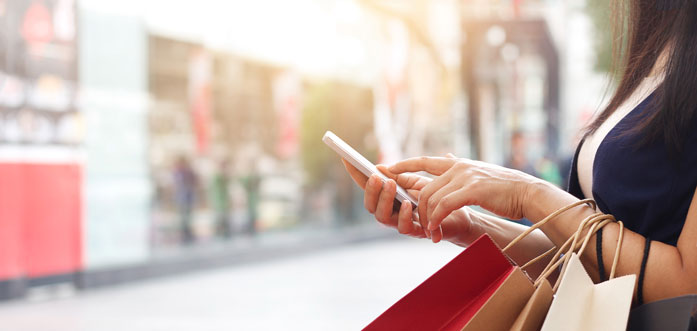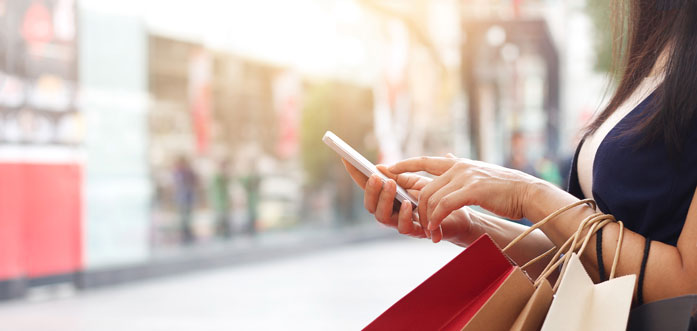 Holiday sales are expected to grow by 4.5 percent over last year, and reach a total of $720 billion in the United States. Social media and mobile shopping continue to play a larger role in the purchasing journey for shoppers of all ages. We've gathered some top ideas and strategies to help you get the most out of your social media presence this holiday selling season.
Offer Giveaways
Using giveaways and contests to promote new holiday products is a popular way to spread brand awareness and gain new customers through social media. To use this strategy, put together a gift basket of sample products or select one really exciting product. Then, share it on your social media account. Ask users to follow your account and share the post to enter, One lucky winner receives a free product. In turn, you gain plenty of new followers and your post will be seen by all of the friends of the users that shared it.
Online retailer iHeartRaves uses this strategy a lot, and they currently have 416k Instagram followers. Brandon Chopp, digital manager for iHeartRaves says, "We like to utilize contests and giveaways during the holidays. In order to enter to win, social media users have to follow our page, like our posts, and tag a certain number of friends. This creates great awareness and helps spread the word about our brand. Users continue to interact with our brand all the way up until the prize is awarded. Even after that point, we notice that the users we obtain continue to follow us because we are creating great content that captures their attention and is relevant to their interests. Part of the game is gaining new followers, but the other part is keeping them engaged."
Themed Sales
RetailWire recently posted a discussion asking "Why don't retailers concentrate more on selling the Christmas spirit?" According to a study by BazaarVoice, 59 percent of shoppers choose to shop during high-profile days such as Black Friday and Cyber Monday. Of that group, 35 percent say they do so to get into the holiday spirit. Shoppers want retailers to help them get into the holiday spirit both in-store and online. Creating holiday-themed sales is one way to sell the Christmas spirit.
Jeff Moriarty, of Moriarty's Gem Art says their company does a 25 Days of Christmas themed sale every year. "We have one amazing deal each day and relate our content to the holidays. We see a much higher interaction rate with these posts vs the rest of the year. Many customers even contact us beforehand to ask us if we are doing it again. It's been really great for our company."
Create Gift Guides
Every shopper has a loved one that is hard to buy for. Many shoppers turn to retailers or social media for inspiration. Inspire them to purchase from your store by creating gift guides for your different types of customers. Krista Neher, CEO of Boot Camp Digital says, "Holiday shoppers are mostly looking for inspiration, and social media is a great way to inspire them. Create posts that give specific and unique gift ideas that help your audience navigate this season. 10 Gifts Dad will Love (and never think to ask for) can be a homerun. We see major retailers like Amazon and Target adding gift guide sections to their websites because they know that choosing the gift is often more challenging than just buying it. Help your customers by sharing ideas."
Once you have created your guides, be sure to share them everywhere: your website, Instagram, Facebook, and Pinterest if you have one. Even consider running a paid promotion with your holiday gift guides. Experts from ecommerce software Volusion recommend adding descriptive title tags and meta descriptions, along with an eye-catching product image, of course, to gain maximum exposure.
Make Your Feed Shoppable
Most social platforms including Facebook and Instagram let you sell products directly through the app. Matt Erickson, marketing director for National Positions recommends that all retailers take advantage of Instagram shopping during the holiday season. The first step is to set up a shop on Facebook. Many ecommerce point-of-sale systems have features to help automate this process.
Matt explains that once you have your Facebook shop set up, "You can tag these products on your Instagram posts," so customers can shop directly from both your Facebook page and your Instagram feed. Instagram doesn't let you link in captions or comments, so this really is one of the best ways to drive sales through your Instagram feed.
Tell a Story
Just like shoppers are seeking out Christmas spirit, they are also on the lookout for a company with a great story. Emily Clark, content developer and marketer for Clutch, recommends: "People are always looking for stories. I would launch a campaign with pictures and posts of people wearing or using your product during the holidays. You should caption the picture with a story in a brief sentence, giving a snapshot of one memorable moment. You could even open up a photo contest to the public where people send in photos of themselves using your product in a festive way."
In addition to getting customers involved to tell stories about your products, if you make your own products, that can be a perfect storytelling moment for the holiday season as well. Emily says, "Make a video of how much time and dedication you spend crafting your product. People are giving gifts to loved ones, which means they want to see as much care put into the creation of your product as they feel giving it. You can also create a more personal touch where you interview different employees about their favorite holiday activities or traditions and post it online. Feel free to make it funny and light-hearted. Your company will feel more personal to your followers." Not to mention, video posts receive much higher engagement rates and revenue than text or photo posts.
Prepare Now
Once the holiday selling season is in full swing, you won't have time to take perfect product photos or edit social media copy. Take as many product photos as you can now so that you're able to promote them later. Samantha Rupert, the social media expert for Volusion says "Your images should focus on the primary product, ideally on a white background. Use the highest quality image you have that sets your product apart."
Take the time to sketch out a social media calendar, so you know what posts you want to do on which days. Then, go ahead and create them now and schedule the posts to go live throughout the holiday season. Facebook lets you schedule posts directly through their app. For Instagram, you can use a free tool like Buffer to schedule posts. By scheduling posts now, even if you don't get to post as much as you want to in real-time, your basics are covered.
Every Store is Having Great Sales – How Will Your Stand Out?
Retail is already a competitive market, but during the holidays consumers will be bombarded with sales and advertisements. Every retailer will be putting their best products and their best offers on display. So to stand out, you have to present your business and your products creatively by telling a story, using a theme, or offering a useful gift guide. Start planning now!