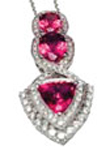 If you're in the market for gifts and jewelry, Helen Brett likely has a show for you. According to Brett Kolinek, vice president of Helen Brett, the company's nine annual trade shows cover a range of offerings, including, "jewelry, fashion jewelry, fashion apparel, children's apparel, and home goods." Further, the fall and winter shows in November and December cover holiday goods.
Helen Brett shows are geared toward family businesses, Kolinek says. The company counts many family businesses among both its buyers and vendors, and has a deep understanding of what makes a family business thrive. In fact, Helen Brett has spent decades refining its approach to shows. The firm was founded in 1945 by a traveling saleswoman named Helen Brett, who staged her first merchandise show in a sample space offered by a hotel. She displayed wares from both her own stock and the competition. Pretty soon, other salespeople were calling Brett, and the modern Helen Brett shows were born.
The company now operates nine regional shows, in New Orleans (International Jewelry and Merchandise Show, Nov 6–9); Memphis (Mid-South Jewelry and Accessories Fair, Nov 13–16); and Baton Rouge (Jewelry and Merchandise Show, Dec 12–14). A full show schedule is available on the Helen Brett website. Although they vary in size, the larger shows boast up to 1,200 exhibitors, selling to as many as 30,000 buyers.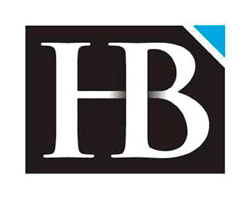 To get the most from a Helen Brett show, Kolinek advises first developing a plan and identifying a need. "A buyer needs to understand what really sells in their store, whether it's online or direct sales," he notes. "Figure out what you're missing in your product line, and then fill that hole at the show." The range of products for sale at a Helen Brett show is sure to cover almost every retailer. According to Kolinek, buyers will find everything from high-end fashion jewelry and loose stones, down to dollar items. The idea is to offer a one-stop shopping opportunity for small businesses.
Attending the show
Entrance to a Helen Brett show is free to qualified buyers.  Attendees need to show a federal tax ID or retail buyer's license. Proof of company ownership or a valid pay stub may also be required, as well as invoices showing that buyers are in a retail oriented business. Helen Brett also offers a special Gold Card for regular visitors. Offered at $40, holders of this card are entitled to attend two years of shows without providing additional documentation or paperwork.