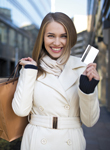 By Vaughan Rowsell
According to the Small Business Administration, 70 percent of small retailers go out of business within the first four years. However, not a lot is said about why the success of these retailers is such a long shot, or what they can do to avoid becoming a statistic. Industry insiders predict everything from running out of cash, to poor inventory management, to over investment in fixed assets for causing the all too common "year one and done phenomenon."
However, predictions are not enough for retailers who are struggling to open retail doors and keep them open. How can we help them plan for success from Day 1? Understanding what it takes to run a successful retail operation is just half the battle. Following is a list of things that retailers should keep in mind to make sure their first year in business is not only survivable, but incredibly successful as well.
Financing
Understand that you will need to invest before you can start making a profit. Rent, operating expenditures, and acquiring inventory can boost startup costs to anywhere from $50,000 to $250,000. Plenty of small businesses fail in the first year because they don't have enough startup cash to carry them beyond year one to break-even. Make sure to have resources at the ready, and enough capital on hand to support overhead costs. Successful retailers plan for a source of backup capital in case of a rainy day.
Location or online store
Location is a big deal in retail, but there are other more cost-effective options to explore before jumping headfirst into a brick and mortar retail investment.  Pop-up shops and ecommerce offerings are great ways to test the waters to determine if your small business is going to sink or swim.  Pop-up shops are inexpensive ways to test the viability of your business idea, and the kind of space you will need when you're ready to lay down retail roots.  Pop-up shops come in all shapes and sizes: a shelf at an established retailer, a kiosk in the mall, or a swanky Airstream parked on a city street. They are often the first encounter consumers have with your business.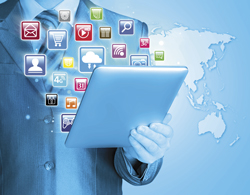 On the flip side, ecommerce gives prospective retailers an opportunity to be open for business anytime, anywhere, on a global scale. However, brick and mortar retailers have one big advantage over ecommerce that prompts business owners to open physical locations: the in-store experience offers immediacy, reliability, and accessibility that online sites can't. Popular pure play online retailers like Birchbox and Warby Parker see so much value in the brick and mortar experience that they've opened their own physical shops. This continues the blurring of the lines between offline and online commerce. To stay competitive, top retailers are establishing themselves in both places.
Accounting & pricing strategy
You don't need to be an accounting genius to be an awesome retailer, but you do need to use reputable accounting software, and get expert advice on complex issues that can affect your business; especially taxation. Software like QuickBooks Online is a great retail time saver for everything from invoicing, accepting payments, to tracking expenses.
The road to profitability relies on a strategic eye on inventory pricing, and a keen understanding of profit margins. Businesses with low-margin inventory (products that sell closer to the price of acquiring them) need to sell a lot, and quickly, in order to profit. A decrease in sales could hurt your company's ability to cover operating expenses. Higher-margin items (products that sell for more than the cost of acquiring them) rely on fewer sales, and moving larger-margin items gives retailers more room to invest in other aspects of the business, like marketing or expansion. Think of it this way: moving lower margin items keeps you closer to breaking even, while moving high-margin inventory is key to growth.
Smart software and data
Streamline your business with clever cloud-based software integrations. The cloud allows you to access your businesses from anywhere; a PC in your office, an iPad at home, a phone while traveling, and use it even when you're offline, which limits the challenge of setting up shop anywhere. Choose software that comes with built-in analytics, and reporting tools that help run your business better and faster. Staying on top of a rapidly evolving new retail business means keeping track of a lot of data. Inventory, price margins and customer loyalty are just a few of the things you'll want to analyze for insights and predictions that help you make the right decisions. Then you can have your point-of-sale data automatically pushed to your accounting system for reconciliation.  It makes things easier for you, and keeps your accountant happy.
Happy customers
Repeat customers are key for business success, and word-of-mouth can grow a small retail business into a massive retail empire. To engage your customers for more than a quick one-hit purchase, add a customer loyalty program, or offer an incentive for recommending your company to a friend. Nine times out of 10, consumers want to receive communications from their loyalty programs that are regular and relevant. Data helps retailers better understand their customers, and customers are more likely to be active participants in rewards programs if they feel they're heard and understood.  But be warned: the line between "regular" communication and "creepy" communication is a fine one, so take care not to cross it.
At the end of the day, opening a retail business comes with some risks, but the rewards are there for smart retailers to enjoy. Getting up and running alone can be a feat, but staying open is where the real fun comes in, as you start to see a real return on your retail investment and the fruits of your labor pay off.